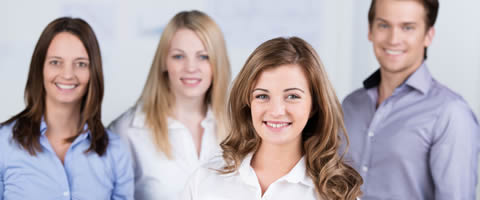 Let us be a resource for you and your family as you navigate the process of deciding on the correct addiction treatment option.
All calls are 100% confidential and completely free of charge.
Drug Rehabilitation Facilities Blue Island, Illinois
When a person from Blue Island, Illinois goes to an Alcohol Rehab Program for help with their substance abuse problem, they have the camaraderie of others who are in the same boat and have also struggled with regards to chronic substance abuse. Having camaraderie in a Drug and Alcohol Treatment Facility from other people that have been in the same boat can make it easier for a person to open up by sharing their struggles and start to address the root issues fueling their substance abuse problem. The participants within the Blue Island Drug Rehabilitation Facility also have access to the support and guidance from the staff at the center, 24 hours a day. All of these positive aspects of a Drug and Alcohol Treatment Facility in Blue Island, IL really make the difference for the person to successfully accomplish their plan of long term abstinence.
A Blue Island Substance Abuse Program also makes it possible for an individual from Blue Island with a drug problem or a history of continual substance abuse to live, for a period of time, in a substance free environment; this can serve as a practice ground for how it feels to live in a social setting without using drugs or alcohol. An individual that has continually abused drugs and/or alcohol for a long period of time may not even remember how to connect with others while being sober. After finishing all the steps of a quality Alcohol Rehabilitation Facility, the individual can continue with his/her life in Blue Island with the ability to live a happy, prosperous life, free of addiction.
Questions? Need Help?
Call now to speak with an addiction treatment specialist who can help you find the best rehab program that fits your personal situation.
Residential • Detox • Inpatient • Outpatient • Short Term • Long Term • Low cost • Insurance • Executive • Private
---
(866) 576-8179
Alcoholics Anonymous Meetings in Blue Island, Illinois
12 & 12
South End Alano Club
2508 Collins St
Blue Island, Illinois. 60406

Meeting Times
Tuesday - 5:30 AM

After 5
South End Alano Club
2508 Collins St
Blue Island, Illinois. 60406

Meeting Times
Monday - 5:30 AM

As Bill Sees It
South End Alano Club
2508 Collins St
Blue Island, Illinois. 60406

Meeting Times
Wednesday - 10:30 AM

Beginners Meeting
Guildhaus
2413 Canal St
Blue Island, Illinois. 60406

Meeting Times
Tuesday - 8:30 AM

Big Book
South End Alano Club
2508 Collins St
Blue Island, Illinois. 60406

Meeting Times
Tuesday - 7:30 AM

Closed Topics
South End Alano Club
2508 Collins St
Blue Island, Illinois. 60406

Meeting Times
Sunday - 10:30 AM

Cuarta Dimencn
12147 Western Ave
Blue Island, Illinois. 60406

Meeting Times
Sunday - 7:00 AM
Monday - 7:00 AM
Wednesday - 7:00 AM
Thursday - 7:00 AM
Friday - 7:00 AM
Saturday - 7:00 AM

Daily Reflections
South End Alano Club
2508 Collins St
Blue Island, Illinois. 60406

Meeting Times
Wednesday - 6:00 AM

Discussion
South End Alano Club
2508 Collins St
Blue Island, Illinois. 60406

Meeting Times
Sunday - 8:00 AM
Monday - 6:00 AM
Tuesday - 6:00 AM
Wednesday - 5:30 AM
Friday - 5:30 AM

Forgers
Guildhaus
2413 Canal St
Blue Island, Illinois. 60406

Meeting Times
Friday - 4:00 AM

Its Great To Be Alive!
South End Alano Club
2508 Collins St
Blue Island, Illinois. 60406

Meeting Times
Thursday - 6:00 AM

Midnight
South End Alano Club
2508 Collins St
Blue Island, Illinois. 60406

Meeting Times
Friday - 11:59 AM

Monday Am
South End Alano Club
2508 Collins St
Blue Island, Illinois. 60406

Meeting Times
Monday - 10:30 AM

Monday Niters
South End Alano Club
2508 Collins St
Blue Island, Illinois. 60406

Meeting Times
Monday - 8:30 AM

Primary Purpose
Evangelical Comm Ch
2237 W 120th St
Blue Island, Illinois. 60406

Meeting Times
Tuesday - 7:00 AM

Rosemoore
South End Alano Club
2508 Collins St
Blue Island, Illinois. 60406

Meeting Times
Thursday - 8:30 AM

Saturday Midnight
South End Alano Club
2508 Collins St
Blue Island, Illinois. 60406

Meeting Times
Saturday - 11:59 AM

Saturday Morning Discussion
South End Alano Club
2508 Collins St
Blue Island, Illinois. 60406

Meeting Times
Saturday - 8:00 AM

Saturday Night Open
South End Alano Club
2508 Collins St
Blue Island, Illinois. 60406

Meeting Times
Saturday - 7:30 AM

Sober On Friday Big Book
South End Alano Club
2508 Collins St
Blue Island, Illinois. 60406

Meeting Times
Friday - 10:30 AM

Sober Today
South End Alano Club
2508 Collins St
Blue Island, Illinois. 60406

Meeting Times
Saturday - 10:30 AM

Step Study
Guildhaus
2413 Canal St
Blue Island, Illinois. 60406

Meeting Times
Wednesday - 8:30 AM

Sunday Afternoon
South End Alano Club
2508 Collins St
Blue Island, Illinois. 60406

Meeting Times
Sunday - 2:30 AM

Sunday Night
Guildhaus
2413 Canal St
Blue Island, Illinois. 60406

Meeting Times
Sunday - 7:00 AM

Tgif
South End Alano Club
2508 Collins St
Blue Island, Illinois. 60406

Meeting Times
Friday - 6:00 AM

Thanksgiving
South End Alano Club
2508 Collins St
Blue Island, Illinois. 60406

Meeting Times
Thursday - 10:30 AM

Thursday Niters
South End Alano Club
2508 Collins St
Blue Island, Illinois. 60406

Meeting Times
Thursday - 5:30 AM

Tuesday Am
South End Alano Club
2508 Collins St
Blue Island, Illinois. 60406

Meeting Times
Tuesday - 10:30 AM

Wednesday Nighters
South End Alano Club
2508 Collins St
Blue Island, Illinois. 60406

Meeting Times
Wednesday - 7:30 AM

Yagottawanna
Guildhaus
2413 Canal St
Blue Island, Illinois. 60406

Meeting Times
Friday - 8:30 AM

Young At Heart
South End Alano Club
2508 Collins St
Blue Island, Illinois. 60406

Meeting Times
Saturday - 1:30 AM

Al-Anon Family Support Group Meetings in Blue Island, Illinois
Nunca Es Tarde AFG
12147 Western Ave
Blue Island, Illinois.

Meeting Times
Tuesday - 6:30 PM

Una Nueva Esperanza
13125 Western Ave
Blue Island, Illinois.

Meeting Times
Saturday - 3:00 PM

Narcotics Anonymous Meetings in Blue Island, Illinois
Seek Club
2508 West Collins Street
Blue Island, IL. 60406
Notes: Step Up Group Basic Text Closed

Meeting Times
Sunday - 5:00 PM

The Gildhaus
2413 Canal Street
Blue Island, IL. 60406
Notes: No More Pain Group Closed

Meeting Times
Monday - 8:00 PM