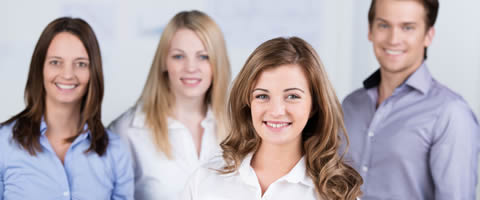 Let us be a resource for you and your family as you navigate the process of deciding on the correct addiction treatment option.
All calls are 100% confidential and completely free of charge.
Drug Addiction Treatment Chicago, Illinois
Drug and Alcohol Rehabilitation Programs in Chicago, IL provide a safe and quiet setting for dealing with your addiction. At an Alcohol Rehab in Chicago, an individual that is battling with a drug addiction can become enlightened about their current condition and begin to learn how to live a life without drugs or alcohol. In Chicago, IL, each Drug and Alcohol Treatment Facility can be a little different, but all of them are similarly motivated; they want to help you establish full recovery from addiction.
After the withdrawal process and detoxification have been completed, the individual can proceed with all of the other parts of the Drug Rehabilitation Program, which can include individual and group counseling and relapse prevention skills. One of the primary benefits of inpatient treatment in Chicago, is that it allows the individual to focus on recovery without any distractions. The length of stay at an Alcohol Rehabilitation Program can vary anywhere from six weeks to six months, or sometimes longer if the treatment is fixing a long term drug addiction where relapses have taken place.
Questions? Need Help?
Call now to speak with an addiction treatment specialist who can help you find the best rehab program that fits your personal situation.
Residential • Detox • Inpatient • Outpatient • Short Term • Long Term • Low cost • Insurance • Executive • Private
---
(866) 576-8179
Alcoholics Anonymous Meetings in Chicago, Illinois
"as Bill Sees It"
Bethany Hospital

Chicago, Illinois. 60290

Meeting Times
Wednesday - 8:00 AM

"how It Works"
Bethany Hospital

Chicago, Illinois. 60290

Meeting Times
Saturday - 6:00 AM

"open" Mtg
Fellowship Club
13819 S Green Bay Ave
Chicago, Illinois. 60633

Meeting Times
Sunday - 11:00 AM

"the Promises"
Bethany Hospital

Chicago, Illinois. 60290

Meeting Times
Thursday - 6:00 AM

1-2-3 Speaker Mtg
Bethany Hospital

Chicago, Illinois. 60290

Meeting Times
Sunday - 7:00 AM

1-2-3 Step
Bethany Hospital

Chicago, Illinois. 60290

Meeting Times
Friday - 6:00 AM

10th, 11th, 12th Stp Red Bk
Bethany Hospital

Chicago, Illinois. 60290

Meeting Times
Tuesday - 10:00 AM

11th Step
Fellowship Club
13819 S Green Bay Ave
Chicago, Illinois. 60633

Meeting Times
Sunday - 6:00 AM 2:00 AM
Monday - 8:00 AM
Saturday - 9:00 AM

11th Step Discussion
Bethany Hospital

Chicago, Illinois. 60290

Meeting Times
Saturday - 9:30 AM

12 & 12
Recovery House
4704 W Irving Park Rd #2
Chicago, Illinois. 60641

Meeting Times
Monday - 6:30 AM 4:00 AM
Tuesday - 7:00 AM
Thursday - 8:00 AM
Friday - 6:30 AM

12 & 12 (mechanical)
Bethany Hospital

Chicago, Illinois. 60290

Meeting Times
Monday - 11:00 AM

12 & 12 2
Wicker Park Alano Club
2601 W North Ave
Chicago, Illinois. 60622

Meeting Times
Tuesday - 8:00 AM
Wednesday - 8:00 AM

12 & 12 3
Wicker Park Alano Club
2601 W North Ave
Chicago, Illinois. 60622

Meeting Times
Thursday - 4:30 AM

12 & 12 4
Wicker Park Alano Club
2601 W North Ave
Chicago, Illinois. 60622

Meeting Times
Thursday - 12:30 PM

12 & 12/big Book
New Beginnings
7848 S Homan Ave
Chicago, Illinois. 60652

Meeting Times
Sunday - 9:30 AM

12 And 12
Wicker Park Alano Club
2601 W North Ave
Chicago, Illinois. 60622

Meeting Times
Tuesday - 9:00 AM
Thursday - 8:00 AM

12 Step
Lincoln Park Alano Club
2100 N Sheffield Ave
Chicago, Illinois. 60614

Meeting Times
Tuesday - 10:00 AM

12 Step Discussion
Lincoln Park Alano Club
2100 N Sheffield Ave
Chicago, Illinois. 60614

Meeting Times
Thursday - 12:00 PM

12 Step Group
Bethany Hospital

Chicago, Illinois. 60290

Meeting Times
Sunday - 11:00 AM

12 Step Study
New Valentine Alano
2997 S Archer Ave
Chicago, Illinois. 60608

Meeting Times
Thursday - 5:30 AM
Friday - 8:00 AM

12 Step Workshop
Light Of Life Apostolic Ch Of God
1610 W 80th St
Chicago, Illinois. 60620

Meeting Times
Monday - 6:00 AM

12 Steps
Wicker Park Alano Club
2601 W North Ave
Chicago, Illinois. 60622

Meeting Times
Monday - 10:00 AM
Saturday - 12:30 PM

12 Steps & 12 Traditions
New Valentine Alano
2997 S Archer Ave
Chicago, Illinois. 60608

Meeting Times
Friday - 8:00 AM

12 Steps Across From Jimmys
Augustana Ch
5500 S University Ave
Chicago, Illinois. 60637

Meeting Times
Monday - 7:00 AM

12 Steps To Sobriety
Bethany Hospital

Chicago, Illinois. 60290

Meeting Times
Wednesday - 10:00 AM

12&12
New Beginnings
7848 S Homan Ave
Chicago, Illinois. 60652

Meeting Times
Monday - 6:00 AM 12:10 PM
Tuesday - 6:30 AM
Wednesday - 10:30 AM 6:30 AM
Thursday - 10:30 AM
Saturday - 10:00 AM 6:00 AM

12&12 (mechanical)
Bethany Hospital

Chicago, Illinois. 60290

Meeting Times
Thursday - 8:00 AM
Friday - 11:00 AM

12&12 2
New Beginnings
7848 S Homan Ave
Chicago, Illinois. 60652

Meeting Times
Tuesday - 7:00 AM 8:00 AM
Wednesday - 8:00 AM
Friday - 8:00 AM

12&12 3
Bethany Hospital

Chicago, Illinois. 60290

Meeting Times
Tuesday - 12:00 PM 7:15 AM
Wednesday - 12:00 PM

12&12 4
New Beginnings
7848 S Homan Ave
Chicago, Illinois. 60652

Meeting Times
Tuesday - 10:30 AM
Wednesday - 6:00 AM
Thursday - 6:00 AM

12&12 5
Bethany Hospital

Chicago, Illinois. 60290

Meeting Times
Wednesday - 5:45 AM
Thursday - 5:45 AM

12&12 At Hoyne & Lemoyne
Bethany Hospital

Chicago, Illinois. 60290

Meeting Times
Monday - 8:15 AM

12&12 En Espanol
Rogers Park Alano Club
7033 N Clark St
Chicago, Illinois. 60626

Meeting Times
Saturday - 1:45 AM

12&12 Speaker
Rogers Park Alano Club
7033 N Clark St
Chicago, Illinois. 60626

Meeting Times
Wednesday - 6:30 AM

12&12 Step
Bethany Hospital

Chicago, Illinois. 60290

Meeting Times
Saturday - 6:00 AM

12&12 Steps 1-3
Third Tradition House
5707 W Superior St
Chicago, Illinois. 60644

Meeting Times
Tuesday - 7:00 AM

12&12 Study Grp
Bethany Hospital

Chicago, Illinois. 60290

Meeting Times
Wednesday - 4:00 AM

12&12 Sunday Eve
Bethany Hospital

Chicago, Illinois. 60290

Meeting Times
Sunday - 8:00 AM

12&12/big Book
New Beginnings
7848 S Homan Ave
Chicago, Illinois. 60652

Meeting Times
Saturday - 12:00 PM

12&12@7
Bethany Hospital

Chicago, Illinois. 60290

Meeting Times
Wednesday - 7:00 AM

123
Bethany Hospital

Chicago, Illinois. 60290

Meeting Times
Tuesday - 5:45 AM
Thursday - 5:45 AM

12:10 Big Book
Chicago Aa Office
180 N Wabash Ave #305
Chicago, Illinois. 60601

Meeting Times
Friday - 12:10 PM

12x12 Discussion
Lincoln Park Alano Club
2100 N Sheffield Ave
Chicago, Illinois. 60614

Meeting Times
Tuesday - 4:30 AM

164 Big Book Study
Rogers Park Alano Club
7033 N Clark St
Chicago, Illinois. 60626

Meeting Times
Saturday - 3:00 AM

1st & 11th Step
Bethany Hospital

Chicago, Illinois. 60290

Meeting Times
Monday - 6:00 AM

1st 164 Pgs Big Bk Candlelight
St. Elizabeth's Rect
50 E 41st St
Chicago, Illinois. 60653

Meeting Times
Wednesday - 6:30 AM

1st 164 Pgs Big Book Study
Lowden Mgmt Office
206 W 95th St
Chicago, Illinois. 60628

Meeting Times
Wednesday - 7:00 AM

1st 181 Pages
Wanderer's Club
8936 S Ashland Ave
Chicago, Illinois. 60620

Meeting Times
Monday - 7:00 AM

1st 2nd 3rd Step
Bethany Hospital

Chicago, Illinois. 60290

Meeting Times
Thursday - 6:00 AM

24 Godziny Na Dobe (24 Hour A Day)
Wanderer's Club
8936 S Ashland Ave
Chicago, Illinois. 60620

Meeting Times
Monday - 7:00 AM

24 Hour
Recovery House
4704 W Irving Park Rd #2
Chicago, Illinois. 60641

Meeting Times
Tuesday - 6:30 AM

24 Hours A Day
Bethany Hospital

Chicago, Illinois. 60290

Meeting Times
Tuesday - 9:15 AM 5:45 AM

24 Hours A Day Book
Rogers Park Alano Club
7033 N Clark St
Chicago, Illinois. 60626

Meeting Times
Monday - 10:30 AM

24 Hours A Day Women
Bethany Hospital

Chicago, Illinois. 60290

Meeting Times
Saturday - 10:30 AM

24 Hours A Day Women Ii
Bethany Hospital

Chicago, Illinois. 60290

Meeting Times
Saturday - 12:00 PM

24 Hr A Day
Wicker Park Alano Club
2601 W North Ave
Chicago, Illinois. 60622

Meeting Times
Sunday - 8:00 AM

24 Hr A Day/daily Reflection
Wicker Park Alano Club
2601 W North Ave
Chicago, Illinois. 60622

Meeting Times
Monday - 5:00 AM

24 Hrs A Day
Bethany Hospital

Chicago, Illinois. 60290

Meeting Times
Tuesday - 11:00 AM

2da Tradicion
2361 S Albany Ave
Chicago, Illinois. 60623

Meeting Times
Sunday - 7:00 AM
Monday - 7:00 AM
Tuesday - 7:00 AM
Wednesday - 7:00 AM
Thursday - 7:00 AM
Friday - 7:00 AM
Saturday - 7:00 AM

2nd Step
Lincoln Park Alano Club
2100 N Sheffield Ave
Chicago, Illinois. 60614

Meeting Times
Friday - 4:30 AM

3-d Step Tradition
Bethany Hospital

Chicago, Illinois. 60290

Meeting Times
Monday - 7:00 AM

3rd & 11th Step
Rogers Park Alano Club
7033 N Clark St
Chicago, Illinois. 60626

Meeting Times
Sunday - 8:30 AM
Thursday - 8:30 AM

3rd & 11th Step Mtg
Hazelden Office

Chicago, Illinois. 60610

Meeting Times
Thursday - 12:15 PM

3rd Step
Lincoln Park Alano Club
2100 N Sheffield Ave
Chicago, Illinois. 60614

Meeting Times
Tuesday - 6:00 AM

3rd Step/gratitude
Hazelden Office

Chicago, Illinois. 60610

Meeting Times
Sunday - 8:30 AM

3rd/11th Step/topic
Lincoln Park Alano Club
2100 N Sheffield Ave
Chicago, Illinois. 60614

Meeting Times
Sunday - 4:00 AM

401 Nightside/here & Now
Hyatt Regency
151 E Wacker Dr
Chicago, Illinois. 60601

Meeting Times
Tuesday - 7:45 AM

401 Regency Big Book
Hyatt Regency
151 E Wacker Dr
Chicago, Illinois. 60601

Meeting Times
Wednesday - 6:00 AM

43rd Street Group
Bethany Hospital

Chicago, Illinois. 60290

Meeting Times
Saturday - 12:00 PM

4th Step
Northwest Edge Alano Club
3813 N Harlem Ave
Chicago, Illinois. 60634

Meeting Times
Thursday - 9:00 AM
Friday - 8:30 AM

4th Step Grab Bag
Bethany Hospital

Chicago, Illinois. 60290

Meeting Times
Tuesday - 8:30 AM

60 Minute Step Study
Ch Of Our Savior
530 W Fullerton Pkwy
Chicago, Illinois. 60614

Meeting Times
Wednesday - 7:00 AM

60 Minutes
Hazelden Office

Chicago, Illinois. 60610

Meeting Times
Sunday - 7:00 AM

8 Oclock Monitor
Fldhse
4638 N Melvina Ave
Chicago, Illinois. 60630

Meeting Times
Friday - 8:00 AM

A Day At A Time
Northwest Edge Alano Club
3813 N Harlem Ave
Chicago, Illinois. 60634

Meeting Times
Monday - 3:00 AM
Tuesday - 3:00 AM
Wednesday - 3:00 AM
Thursday - 3:00 AM
Friday - 3:00 AM

A Room Of Her Own
Bethany Hospital

Chicago, Illinois. 60290

Meeting Times
Thursday - 7:30 AM

A Step A Month
Wicker Park Alano Club
2601 W North Ave
Chicago, Illinois. 60622

Meeting Times
Saturday - 10:00 AM

A Step At A Time
Wanderer's Club
8936 S Ashland Ave
Chicago, Illinois. 60620

Meeting Times
Tuesday - 6:30 AM

A Wing & A Prayer Big Book Study Gp
Bethany Hospital

Chicago, Illinois. 60290

Meeting Times
Monday - 6:00 AM

A Wing And A Prayer Big Book Study Gp
Bethany Hospital

Chicago, Illinois. 60290

Meeting Times
Thursday - 7:00 AM

A Womans Way
Bethany Hospital

Chicago, Illinois. 60290

Meeting Times
Saturday - 5:30 AM

Aa
Lincoln Park Alano Club
2100 N Sheffield Ave
Chicago, Illinois. 60614

Meeting Times
Sunday - 10:00 AM
Monday - 4:30 AM
Thursday - 4:30 AM

Aa 2
Lincoln Park Alano Club
2100 N Sheffield Ave
Chicago, Illinois. 60614

Meeting Times
Thursday - 6:00 AM

Aa 3
Lincoln Park Alano Club
2100 N Sheffield Ave
Chicago, Illinois. 60614

Meeting Times
Thursday - 10:00 AM

Aa 4
Lincoln Park Alano Club
2100 N Sheffield Ave
Chicago, Illinois. 60614

Meeting Times
Saturday - 7:30 AM

Aa 5
Lincoln Park Alano Club
2100 N Sheffield Ave
Chicago, Illinois. 60614

Meeting Times
Saturday - 8:00 AM

Aa Beginners Share
Hazelden Office

Chicago, Illinois. 60610

Meeting Times
Monday - 6:00 AM

Aa Big Book
Rec Room
4003 N Broadway
Chicago, Illinois. 60613

Meeting Times
Wednesday - 7:00 AM
Saturday - 6:00 AM

Aa Big Book Study
Bethany Hospital

Chicago, Illinois. 60290

Meeting Times
Thursday - 6:00 AM

Aa Discussion
Bethany Hospital

Chicago, Illinois. 60290

Meeting Times
Saturday - 10:00 AM

Aa En Accin
1915 S Central Park Ave
Chicago, Illinois. 60623

Meeting Times
Sunday - 7:00 AM
Monday - 7:00 AM
Tuesday - 7:00 AM
Wednesday - 7:00 AM
Saturday - 7:00 AM

Aa En Accin 2
1915 S Central Park Ave
Chicago, Illinois. 60623

Meeting Times
Sunday - 11:00 AM
Monday - 11:00 AM
Tuesday - 11:00 AM
Wednesday - 11:00 AM
Thursday - 11:00 AM
Friday - 11:00 AM
Saturday - 11:00 AM

Aa En Accn
1915 S Central Park Ave
Chicago, Illinois. 60623

Meeting Times
Thursday - 7:00 AM
Friday - 7:00 AM

Aa Fellowship
Bethany Hospital

Chicago, Illinois. 60290

Meeting Times
Monday - 6:00 AM
Tuesday - 6:00 AM

Aa Meeting
Bethany Hospital

Chicago, Illinois. 60290

Meeting Times
Friday - 11:00 AM
Saturday - 8:00 AM

Aa Speaker
Rec Room
4003 N Broadway
Chicago, Illinois. 60613

Meeting Times
Friday - 7:30 AM

Aa Topic Discussion
Bethany Hospital

Chicago, Illinois. 60290

Meeting Times
Monday - 12:00 PM

Acceptance
Bernard Mitchell Hosp
5841 S Maryland Ave
Chicago, Illinois. 60637

Meeting Times
Saturday - 1:30 AM

Action & Accountability Mens
Bethany Hospital

Chicago, Illinois. 60290

Meeting Times
Wednesday - 12:00 PM

Afternoon Step
Chicago Aa Office
180 N Wabash Ave #305
Chicago, Illinois. 60601

Meeting Times
Tuesday - 2:30 AM

Afternooners
Hazelden Office

Chicago, Illinois. 60610

Meeting Times
Monday - 5:30 AM
Tuesday - 5:30 AM
Wednesday - 5:30 AM
Thursday - 5:30 AM
Friday - 5:30 AM

Aladdins
Bethany Hospital

Chicago, Illinois. 60290

Meeting Times
Wednesday - 7:30 AM

Alano Club
5555 N. Lincoln
Chicago, Illinois. 60625

Meeting Times
Wednesday - 11:00 PM

Alexian Bros
Bethany Hospital

Chicago, Illinois. 60290

Meeting Times
Saturday - 10:30 AM

Alexian Bros #2
Bethany Hospital

Chicago, Illinois. 60290

Meeting Times
Saturday - 10:30 AM

Alive And Grateful
Bethany Hospital

Chicago, Illinois. 60290

Meeting Times
Friday - 7:00 AM

Alkies Only
Bethany Hospital

Chicago, Illinois. 60290

Meeting Times
Friday - 8:00 AM

All 12 Steps
Hyatt Regency
151 E Wacker Dr
Chicago, Illinois. 60601

Meeting Times
Monday - 6:00 AM

Always Beginners 1, 2, 3
Bethany Hospital

Chicago, Illinois. 60290

Meeting Times
Monday - 7:30 AM

Am Breakfast (bkfst 8:30am)
Lady Of Resurr Hosp
5645 W Addison St
Chicago, Illinois. 60634

Meeting Times
Sunday - 9:30 AM

Andersonville 12 & 12
Bethany Hospital

Chicago, Illinois. 60290

Meeting Times
Monday - 6:30 AM

Andersonville Big Book Study
Bethany Hospital

Chicago, Illinois. 60290

Meeting Times
Wednesday - 6:30 AM

Andersonville Saturday Big Book
Bethany Hospital

Chicago, Illinois. 60290

Meeting Times
Saturday - 10:00 AM

Andersonville Step-a-month
Ebenezer Ch
1650 W Foster Ave
Chicago, Illinois. 60640

Meeting Times
Thursday - 8:00 AM

Andersonville Wednesday Big Book
Bethany Hospital

Chicago, Illinois. 60290

Meeting Times
Monday - 6:30 AM

Anything Goes
Rogers Park Alano Club
7033 N Clark St
Chicago, Illinois. 60626

Meeting Times
Friday - 10:00 AM
Saturday - 11:00 AM

Ardmore Acceptance
Sauganash Comm Ch Annex
4618 W Peterson Ave
Chicago, Illinois. 60646

Meeting Times
Tuesday - 7:00 AM

Ardmore Acceptance Step
Sauganash Comm Ch Annex
4618 W Peterson Ave
Chicago, Illinois. 60646

Meeting Times
Thursday - 7:00 AM

Ark
Bethany Hospital

Chicago, Illinois. 60290

Meeting Times
Monday - 7:30 AM

As Bill See It
New Beginnings
7848 S Homan Ave
Chicago, Illinois. 60652

Meeting Times
Tuesday - 6:00 AM

As Bill Sees It
Rogers Park Alano Club
7033 N Clark St
Chicago, Illinois. 60626

Meeting Times
Sunday - 7:30 AM
Monday - 5:00 AM 12:00 PM
Tuesday - 5:00 AM
Wednesday - 5:00 AM 5:45 AM
Thursday - 5:00 AM 11:00 AM 8:00 AM
Friday - 5:00 AM 6:00 AM 10:00 AM

As Bill Sees It Responsibility #1
Hazelden Office

Chicago, Illinois. 60610

Meeting Times
Wednesday - 5:45 AM

Assets & Liabilities
Rogers Park Alano Club
7033 N Clark St
Chicago, Illinois. 60626

Meeting Times
Tuesday - 6:30 AM

Atheist/agnostic Free Spirit Group
Unitarian Ch
656 W Barry Ave
Chicago, Illinois. 60657

Meeting Times
Tuesday - 6:15 AM

Audio Grapevine
Rec Room
4003 N Broadway
Chicago, Illinois. 60613

Meeting Times
Sunday - 7:00 AM

Austin Recoverers 12&12 Study
St Catherine/st Lucy Rect
38 N Austin Blvd
Chicago, Illinois. 60644

Meeting Times
Thursday - 6:00 AM

Austin Recoverers Big Book
St Catherine/st Lucy Rect
38 N Austin Blvd
Chicago, Illinois. 60644

Meeting Times
Thursday - 8:30 AM

Austin Recoverers Mtg
St Catherine/st Lucy Rect
38 N Austin Blvd
Chicago, Illinois. 60644

Meeting Times
Monday - 7:00 AM
Thursday - 7:00 AM

Back Of The Book
Bethany Hospital

Chicago, Illinois. 60290

Meeting Times
Wednesday - 8:00 AM

Back To The Woods
Bethany Hospital

Chicago, Illinois. 60290

Meeting Times
Wednesday - 8:00 AM

Basement Big Book
Mustard Seed
507 W North Ave
Chicago, Illinois. 60610

Meeting Times
Wednesday - 6:30 AM

Beacon House Big Book Study Group
Epiphany United Ch Of Christ
2008 W Bradley Pl
Chicago, Illinois. 60618

Meeting Times
Tuesday - 7:30 AM

Beginner 1,2,3
Wicker Park Alano Club
2601 W North Ave
Chicago, Illinois. 60622

Meeting Times
Saturday - 8:00 AM

Beginner Step 1, 2, 3
Wicker Park Alano Club
2601 W North Ave
Chicago, Illinois. 60622

Meeting Times
Monday - 8:00 AM

Beginners
Chicago Uptown Ministry
4720 N Sheridan Rd
Chicago, Illinois. 60640

Meeting Times
Sunday - 7:30 AM
Wednesday - 8:30 AM
Thursday - 2:00 AM
Friday - 8:00 AM 4:30 AM 2:40 AM
Saturday - 1:30 AM

Beginners 1, 2, 3
Recovery House
4704 W Irving Park Rd #2
Chicago, Illinois. 60641

Meeting Times
Friday - 6:30 AM

Beginners 1,2,3
Rogers Park Alano Club
7033 N Clark St
Chicago, Illinois. 60626

Meeting Times
Monday - 5:45 AM 8:00 AM
Tuesday - 12:30 PM

Beginners 1st 3 Steps
Bethany Hospital

Chicago, Illinois. 60290

Meeting Times
Sunday - 6:00 AM

Beginners Big Book
Lincoln Park Alano Club
2100 N Sheffield Ave
Chicago, Illinois. 60614

Meeting Times
Wednesday - 2:45 AM

Beginners Iii
Rec Room
4003 N Broadway
Chicago, Illinois. 60613

Meeting Times
Friday - 7:30 AM

Beginners Nbs
Bethany Hospital

Chicago, Illinois. 60290

Meeting Times
Monday - 5:45 AM

Beginners Step
Lincoln Park Alano Club
2100 N Sheffield Ave
Chicago, Illinois. 60614

Meeting Times
Sunday - 6:00 AM

Beginners Steps 1,2,3
Bethany Hospital

Chicago, Illinois. 60290

Meeting Times
Monday - 7:00 AM
Friday - 7:00 AM

Beginners Steps 1-3
Bethany Hospital

Chicago, Illinois. 60290

Meeting Times
Wednesday - 7:30 AM

Beginners Too
All Saints Episc Ch
1757 W Wilson Ave
Chicago, Illinois. 60640

Meeting Times
Friday - 8:30 AM

Beginners/discussion
Northwest Edge Alano Club
3813 N Harlem Ave
Chicago, Illinois. 60634

Meeting Times
Monday - 12:30 PM
Tuesday - 12:30 PM
Wednesday - 12:30 PM
Thursday - 12:30 PM
Friday - 12:30 PM

Beginning Again
Bethany Hospital

Chicago, Illinois. 60290

Meeting Times
Tuesday - 11:00 AM

Beginning Again Ii
Bethany Hospital

Chicago, Illinois. 60290

Meeting Times
Tuesday - 11:00 AM

Behop Speaker Mtg
Behop
1710 W Lunt Ave
Chicago, Illinois. 60626

Meeting Times
Sunday - 6:00 AM

Belfry
Bethany Hospital

Chicago, Illinois. 60290

Meeting Times
Thursday - 8:00 AM

Bethune Plaza
St Ambrose's Rectory
1012 E 47th St
Chicago, Illinois. 60653

Meeting Times
Monday - 7:00 AM

Between The Covers Big Book
Unity Church
1925 W Thome Ave
Chicago, Illinois. 60660

Meeting Times
Tuesday - 5:45 AM

Between The Covers Big Book 2
Unity Church
1925 W Thome Ave
Chicago, Illinois. 60660

Meeting Times
Tuesday - 6:30 AM

Between The Covers Story Hour
Hazelden Office

Chicago, Illinois. 60610

Meeting Times
Friday - 7:00 AM

Between The Flags
2646 W Division St
Chicago, Illinois. 60622

Meeting Times
Thursday - 7:30 AM

Beverly Intergroup
The Castle
10301 S Longwood Dr
Chicago, Illinois. 60643

Meeting Times
Wednesday - 8:00 AM

Beverly Woods (bkfst 8:30am)
Bethany Hospital

Chicago, Illinois. 60290

Meeting Times
Sunday - 9:45 AM

Big Book
New Beginnings
7848 S Homan Ave
Chicago, Illinois. 60652

Meeting Times
Sunday - 4:30 AM 8:00 AM 7:30 AM
Monday - 8:30 AM 8:00 AM 11:00 AM 4:00 AM
Tuesday - 7:30 AM 10:30 AM 4:00 AM
Wednesday - 12:00 PM 10:00 AM 4:00 AM 8:00 PM
Thursday - 10:00 AM 8:00 AM 4:00 AM
Friday - 8:00 AM 4:00 AM
Saturday - 8:00 AM 12:00 PM

Big Book (mechanical)
Bethany Hospital

Chicago, Illinois. 60290

Meeting Times
Monday - 8:00 AM
Tuesday - 6:00 AM
Wednesday - 11:00 AM

Big Book 2
New Beginnings
7848 S Homan Ave
Chicago, Illinois. 60652

Meeting Times
Wednesday - 6:30 AM
Friday - 10:30 AM

Big Book 3
Rogers Park Alano Club
7033 N Clark St
Chicago, Illinois. 60626

Meeting Times
Friday - 6:00 AM
Saturday - 6:30 AM

Big Book 4
New Beginnings
7848 S Homan Ave
Chicago, Illinois. 60652

Meeting Times
Friday - 9:00 AM
Saturday - 7:00 AM

Big Book 5
New Beginnings
7848 S Homan Ave
Chicago, Illinois. 60652

Meeting Times
Friday - 12:00 PM

Big Book 6
New Beginnings
7848 S Homan Ave
Chicago, Illinois. 60652

Meeting Times
Saturday - 8:00 AM

Big Book Babes
Bethany Hospital

Chicago, Illinois. 60290

Meeting Times
Tuesday - 7:30 AM

Big Book Club
Hazelden Office

Chicago, Illinois. 60610

Meeting Times
Saturday - 7:15 AM

Big Book Disc
Hazelden Office

Chicago, Illinois. 60610

Meeting Times
Monday - 7:30 AM
Wednesday - 7:30 AM

Big Book Discussion
Bethany Hospital

Chicago, Illinois. 60290

Meeting Times
Wednesday - 7:30 AM

Big Book Meeting
Bethany Hospital

Chicago, Illinois. 60290

Meeting Times
Monday - 8:00 AM

Big Book Over Coffee
Bethany Hospital

Chicago, Illinois. 60290

Meeting Times
Monday - 11:00 AM

Big Book Road To Recovery
Bethany Hospital

Chicago, Illinois. 60290

Meeting Times
Saturday - 4:00 AM

Big Book Speaker
Wicker Park Alano Club
2601 W North Ave
Chicago, Illinois. 60622

Meeting Times
Tuesday - 6:30 AM

Big Book Stories
Rogers Park Alano Club
7033 N Clark St
Chicago, Illinois. 60626

Meeting Times
Wednesday - 7:00 AM
Friday - 5:00 AM

Big Book Stories 2
Wicker Park Alano Club
2601 W North Ave
Chicago, Illinois. 60622

Meeting Times
Sunday - 12:30 PM
Friday - 12:30 PM

Big Book Study
New Beginnings
7848 S Homan Ave
Chicago, Illinois. 60652

Meeting Times
Sunday - 10:00 AM 8:00 AM
Monday - 6:30 AM
Wednesday - 6:00 AM 5:00 AM
Thursday - 6:00 AM 5:30 AM 7:30 AM
Saturday - 4:00 AM

Big Book Study (ns)
Bethany Hospital

Chicago, Illinois. 60290

Meeting Times
Saturday - 10:00 AM

Big Book Study 2
Wicker Park Alano Club
2601 W North Ave
Chicago, Illinois. 60622

Meeting Times
Wednesday - 10:15 AM

Big Book Study 3
Wicker Park Alano Club
2601 W North Ave
Chicago, Illinois. 60622

Meeting Times
Wednesday - 12:30 PM

Big Book Study 4
Wicker Park Alano Club
2601 W North Ave
Chicago, Illinois. 60622

Meeting Times
Sunday - 6:30 AM

Big Book Text Study
Hazelden Office

Chicago, Illinois. 60610

Meeting Times
Wednesday - 12:15 PM

Big Book/12&12
New Beginnings
7848 S Homan Ave
Chicago, Illinois. 60652

Meeting Times
Saturday - 6:00 AM

Blackstone I
Bethany Hospital

Chicago, Illinois. 60290

Meeting Times
Wednesday - 7:30 AM

Blackstone Ii
Bethany Hospital

Chicago, Illinois. 60290

Meeting Times
Monday - 7:30 AM
Friday - 7:30 AM

Blue Monday
Bethany Hospital

Chicago, Illinois. 60290

Meeting Times
Monday - 11:00 AM

Bo-sho-ne-gee (indian)
Bethany Hospital

Chicago, Illinois. 60290

Meeting Times
Sunday - 4:00 AM

Board Mid-week
Hazelden Office

Chicago, Illinois. 60610

Meeting Times
Wednesday - 12:00 PM

Bridgeport 1
Bethany Hospital

Chicago, Illinois. 60290

Meeting Times
Friday - 8:00 AM

Bridging The Gap Big Book
Bethany Hospital

Chicago, Illinois. 60290

Meeting Times
Saturday - 11:00 AM

Brighton Park I
Bethany Hospital

Chicago, Illinois. 60290

Meeting Times
Friday - 7:00 AM

Brighton Pk Ii
Bethany Hospital

Chicago, Illinois. 60290

Meeting Times
Monday - 7:00 AM

Bronzeville Group
Bethany Hospital

Chicago, Illinois. 60290

Meeting Times
Wednesday - 7:30 AM

Bryn Mawr Ii
Bethany Hospital

Chicago, Illinois. 60290

Meeting Times
Sunday - 11:15 AM

Bryn Mawr Mid-week Step
Office Building
8600 W Bryn Mawr Ave
Chicago, Illinois. 60631

Meeting Times
Wednesday - 5:15 AM

Bryn Mawr Open Step & Trad Study
Atonement Parish Hall
5749 N Kenmore Ave
Chicago, Illinois. 60660

Meeting Times
Monday - 8:00 AM

Bryn Mawr Step & Tradition Study
Atonement Parish Hall
5749 N Kenmore Ave
Chicago, Illinois. 60660

Meeting Times
Wednesday - 6:00 AM

Bryn Mawr Step Study
Atonement Parish Hall
5749 N Kenmore Ave
Chicago, Illinois. 60660

Meeting Times
Monday - 8:00 AM

Buena Voluntad
2700 S Ridgeway Ave
Chicago, Illinois. 60623

Meeting Times
Sunday - 7:00 AM
Monday - 7:00 AM
Tuesday - 7:00 AM
Wednesday - 7:00 AM
Thursday - 7:00 AM
Friday - 7:00 AM
Saturday - 7:00 AM

Bughouse Square
Hazelden Office

Chicago, Illinois. 60610

Meeting Times
Saturday - 7:00 AM

Bugs Moran Big Book Mtg
St Maurice Rect Bsmnt
3615 S Hoyne Ave
Chicago, Illinois. 60609

Meeting Times
Thursday - 8:00 AM

Butterflies Do Fly
Bethany Hospital

Chicago, Illinois. 60290

Meeting Times
Sunday - 4:00 AM

California Big Book/step
Assumption Ch
323 W Illinois St
Chicago, Illinois. 60654

Meeting Times
Tuesday - 7:00 AM

California Group
Assumption Ch
323 W Illinois St
Chicago, Illinois. 60654

Meeting Times
Monday - 7:00 AM
Thursday - 7:00 AM

California Group Mens Stag
Bethany Hospital

Chicago, Illinois. 60290

Meeting Times
Friday - 7:00 AM

California Group Womens Meeting
Covenant Presbyterian Ch
2012 W Dickens Ave
Chicago, Illinois. 60647

Meeting Times
Friday - 7:00 AM

Came To Believe
Rogers Park Alano Club
7033 N Clark St
Chicago, Illinois. 60626

Meeting Times
Tuesday - 12:00 PM 10:00 AM
Thursday - 6:30 AM
Friday - 12:00 PM
Saturday - 11:59 AM

Came To Believe (beginners Class 6:30)
Catholic Charities
N Lasalle St
Chicago, Illinois. 60290

Meeting Times
Wednesday - 7:30 AM

Came To Believe - Early
Wanderer's Club
8936 S Ashland Ave
Chicago, Illinois. 60620

Meeting Times
Wednesday - 9:00 AM

Came To Believe 3rd/11th Step Candlelight
Bethany Hospital

Chicago, Illinois. 60290

Meeting Times
Wednesday - 7:30 AM

Campbell On Kedzie
Bethany Hospital

Chicago, Illinois. 60290

Meeting Times
Saturday - 7:30 AM

Can We Talk
Rogers Park Alano Club
7033 N Clark St
Chicago, Illinois. 60626

Meeting Times
Sunday - 6:30 AM

Candlelight #3
Bethany Hospital

Chicago, Illinois. 60290

Meeting Times
Sunday - 8:00 AM

Candlelight Discussion
Rec Room
4003 N Broadway
Chicago, Illinois. 60613

Meeting Times
Sunday - 8:30 AM

Candlelight I
Bethany Hospital

Chicago, Illinois. 60290

Meeting Times
Wednesday - 8:00 AM

Capacity To Be Honest
Rogers Park Alano Club
7033 N Clark St
Chicago, Illinois. 60626

Meeting Times
Saturday - 4:45 AM

Cassies
Bethany Hospital

Chicago, Illinois. 60290

Meeting Times
Thursday - 8:00 AM

Castle Glbt & Friends Step Group
Bethany Hospital

Chicago, Illinois. 60290

Meeting Times
Monday - 7:30 AM

Cenacle
Bethany Hospital

Chicago, Illinois. 60290

Meeting Times
Friday - 10:00 AM

Century Group
Bethany Hospital

Chicago, Illinois. 60290

Meeting Times
Thursday - 8:00 AM

Chapter 7 Grp
Bethany Hospital

Chicago, Illinois. 60290

Meeting Times
Sunday - 6:00 AM

Characters
Fellowship Club
13819 S Green Bay Ave
Chicago, Illinois. 60633

Meeting Times
Tuesday - 10:30 AM

Chatham Vi (step And Discussion)
Hazelden Office

Chicago, Illinois. 60610

Meeting Times
Friday - 8:00 AM

Check Yourself
Bethany Hospital

Chicago, Illinois. 60290

Meeting Times
Thursday - 6:30 AM

Chestnut Street
Hazelden Office

Chicago, Illinois. 60610

Meeting Times
Thursday - 8:00 AM

Chicago Beginners
Hazelden Office

Chicago, Illinois. 60610

Meeting Times
Tuesday - 7:00 AM

Chicago Beginners Big Book Mtg
Bethany Hospital

Chicago, Illinois. 60290

Meeting Times
Monday - 7:00 AM

Chicago Beginners Gp 12&12
Bethany Hospital

Chicago, Illinois. 60290

Meeting Times
Friday - 7:00 AM

Chicago Beginners Group
Cornerstone Center
1111 N Wells St
Chicago, Illinois. 60610

Meeting Times
Tuesday - 7:00 PM

Chicago Foxhall Grp
Bethany Hospital

Chicago, Illinois. 60290

Meeting Times
Wednesday - 7:00 AM

Chicago Lawn
Bethany Hospital

Chicago, Illinois. 60290

Meeting Times
Friday - 7:30 AM

Chicago Open
Hazelden Office

Chicago, Illinois. 60610

Meeting Times
Friday - 7:00 AM

Chicago Open Newcomers
Hazelden Office

Chicago, Illinois. 60610

Meeting Times
Friday - 6:00 AM

Claremont
Bethany Hospital

Chicago, Illinois. 60290

Meeting Times
Tuesday - 7:30 AM

Clarendon Beach
Bethany Hospital

Chicago, Illinois. 60290

Meeting Times
Thursday - 8:00 AM

Clarendon Park-step
Bethany Hospital

Chicago, Illinois. 60290

Meeting Times
Wednesday - 10:30 AM

Clark-wilson
Bethany Hospital

Chicago, Illinois. 60290

Meeting Times
Friday - 11:00 AM

Clean Start
Bethany Hospital

Chicago, Illinois. 60290

Meeting Times
Thursday - 8:00 AM

Closed Step Study
Bethany Hospital

Chicago, Illinois. 60290

Meeting Times
Saturday - 9:00 AM

Club 36
Bethany Hospital

Chicago, Illinois. 60290

Meeting Times
Saturday - 7:00 AM

Codzienne Refleksje
West Side Alano
4953 W Addison St
Chicago, Illinois. 60641

Meeting Times
Wednesday - 8:15 AM

Color Of Light
Bethany Hospital

Chicago, Illinois. 60290

Meeting Times
Thursday - 7:00 AM

Common Ground
Illinois Masonic Hospital
836 W Wellington Ave
Chicago, Illinois. 60657

Meeting Times
Sunday - 10:30 AM

Common Solution
Bethany Hospital

Chicago, Illinois. 60290

Meeting Times
Saturday - 10:00 AM

Create Change Young Peoples Group
Columbia College
623 S Wabash Ave
Chicago, Illinois. 60605

Meeting Times
Tuesday - 6:30 PM

Crosstalk
Bethany Hospital

Chicago, Illinois. 60290

Meeting Times
Saturday - 8:30 AM

Daily Reflection
Hyde Pk Union Ch
Union St
Chicago, Illinois. 60637

Meeting Times
Wednesday - 12:00 PM

Daily Reflection Early Bird
Bethany Hospital

Chicago, Illinois. 60290

Meeting Times
Wednesday - 7:00 AM

Daily Reflections
Rogers Park Alano Club
7033 N Clark St
Chicago, Illinois. 60626

Meeting Times
Tuesday - 1:00 AM
Friday - 7:00 AM

Damen Ave
Bethany Hospital

Chicago, Illinois. 60290

Meeting Times
Thursday - 11:00 AM

Dawners
Hazelden Office

Chicago, Illinois. 60610

Meeting Times
Monday - 7:30 AM
Tuesday - 7:30 AM
Wednesday - 7:30 AM
Thursday - 7:30 AM
Friday - 7:30 AM

Dearborn Big Book
St Chrysostom's Ch
1424 N Dearborn St
Chicago, Illinois. 60610

Meeting Times
Monday - 6:30 AM

Depaul Mens Discussion
Bethany Hospital

Chicago, Illinois. 60290

Meeting Times
Tuesday - 6:00 AM

Discovery & Recovery
Bethany Hospital

Chicago, Illinois. 60290

Meeting Times
Sunday - 7:00 AM
Monday - 7:00 AM

Discovery Recovery
Bethany Hospital

Chicago, Illinois. 60290

Meeting Times
Sunday - 7:00 AM
Monday - 7:00 AM

Discussion
West Side Alano
4953 W Addison St
Chicago, Illinois. 60641

Meeting Times
Sunday - 10:00 AM
Monday - 10:00 AM
Tuesday - 10:00 AM 8:00 AM 10:30 AM
Thursday - 10:00 AM
Friday - 10:00 AM 5:00 AM
Saturday - 8:00 AM 10:30 AM

Discussion 2
Bethany Hospital

Chicago, Illinois. 60290

Meeting Times
Tuesday - 8:00 AM

Discussion 3
Bethany Hospital

Chicago, Illinois. 60290

Meeting Times
Friday - 12:00 PM
Saturday - 12:00 PM

Discussion 4
Bethany Hospital

Chicago, Illinois. 60290

Meeting Times
Saturday - 2:00 AM

Discussion 5
Bethany Hospital

Chicago, Illinois. 60290

Meeting Times
Sunday - 4:00 AM

Discussion Meeting
Southwest Alano Club
1701 W 43rd St
Chicago, Illinois. 60609

Meeting Times
Thursday - 10:00 AM

Distrito Federal
1525 W Irving Park Rd
Chicago, Illinois. 60613

Meeting Times
Sunday - 8:00 AM
Monday - 8:00 AM
Tuesday - 8:00 AM
Wednesday - 8:00 AM
Thursday - 8:00 AM
Friday - 8:00 AM
Saturday - 8:00 AM

Distrito Federal 2
1525 W Irving Park Rd
Chicago, Illinois. 60613

Meeting Times
Monday - 11:59 AM
Tuesday - 11:59 AM
Wednesday - 11:59 AM
Thursday - 11:59 AM
Friday - 11:59 AM
Saturday - 11:59 AM

Divine Mediator Group
Bethany Hospital

Chicago, Illinois. 60290

Meeting Times
Tuesday - 8:30 AM

Doctors Opinion
Bethany Hospital

Chicago, Illinois. 60290

Meeting Times
Tuesday - 6:00 AM

Dont Go It Alone
Chicago Aa Office
180 N Wabash Ave #305
Chicago, Illinois. 60601

Meeting Times
Tuesday - 12:10 PM

Dousing The Fires
Christian Youth Mb Ch
8801 S Hermitage Ave
Chicago, Illinois. 60620

Meeting Times
Wednesday - 6:00 AM

Dousing The Fires
Christian Youth Mb Ch
8801 S Hermitage Ave
Chicago, Illinois. 60620

Meeting Times
Monday - 6:00 AM

Driving School
Bethany Hospital

Chicago, Illinois. 60290

Meeting Times
Thursday - 8:00 AM

Drop The Rock
Recovery House
4704 W Irving Park Rd #2
Chicago, Illinois. 60641

Meeting Times
Wednesday - 4:00 AM

Dual Diagnosis
Online
Chicago, Illinois. 60290

Meeting Times
Friday - 8:00 PM

Dual Diagonosis
Online
Chicago, Illinois. 60290

Meeting Times
Friday - 8:00 PM

Each Day A New Begin
Bethany Hospital

Chicago, Illinois. 60290

Meeting Times
Tuesday - 7:30 AM

Early Bird
Bethany Hospital

Chicago, Illinois. 60290

Meeting Times
Sunday - 8:30 AM
Monday - 7:30 AM
Wednesday - 7:30 AM
Thursday - 7:30 AM
Friday - 7:30 AM
Saturday - 7:30 AM

Early Birds
Bethany Hospital

Chicago, Illinois. 60290

Meeting Times
Monday - 6:30 AM
Tuesday - 6:30 AM
Wednesday - 6:30 AM
Thursday - 6:30 AM
Friday - 6:30 AM

Early Birds On Saturday
Bethany Hospital

Chicago, Illinois. 60290

Meeting Times
Saturday - 7:30 AM

Early Birds Upstairs
Bethany Hospital

Chicago, Illinois. 60290

Meeting Times
Monday - 7:00 AM
Tuesday - 7:00 AM
Wednesday - 7:00 AM
Thursday - 7:00 AM
Friday - 7:00 AM

Early Times/big Book
Bethany Hospital

Chicago, Illinois. 60290

Meeting Times
Thursday - 5:45 AM

Easy Does It
Assumption Ch
323 W Illinois St
Chicago, Illinois. 60654

Meeting Times
Monday - 12:00 PM
Friday - 12:00 PM

Easy Does It But Do It
Boys To Men
1503 W 68th St
Chicago, Illinois. 60636

Meeting Times
Friday - 7:00 AM

Edgewater Glen Big Book
Immanuel Ch
1500 W Elmdale Ave
Chicago, Illinois. 60660

Meeting Times
Saturday - 10:00 AM

Eight Ten Discussion
Bethany Hospital

Chicago, Illinois. 60290

Meeting Times
Friday - 8:00 AM

El Salvador
1550 W Olive Ave
Chicago, Illinois. 60660

Meeting Times
Monday - 8:00 AM
Tuesday - 8:00 AM
Wednesday - 8:00 AM
Friday - 8:00 AM
Saturday - 8:00 AM

Enjoy This Moment
Bethany Hospital

Chicago, Illinois. 60290

Meeting Times
Friday - 6:30 AM

Evans Ave
Bethany Hospital

Chicago, Illinois. 60290

Meeting Times
Wednesday - 10:30 AM

Evans Ave (breakfast 8:30am)
Bethany Hospital

Chicago, Illinois. 60290

Meeting Times
Sunday - 10:00 AM

Evans Ave 12&12
Bethany Hospital

Chicago, Illinois. 60290

Meeting Times
Thursday - 12:00 PM

Evans Ave 3 Legacies Big Book Study
Bethany Hospital

Chicago, Illinois. 60290

Meeting Times
Saturday - 5:30 AM

Evans Ave Big Book
Bethany Hospital

Chicago, Illinois. 60290

Meeting Times
Thursday - 9:00 AM

Evans Ave Clean Air
Bethany Hospital

Chicago, Illinois. 60290

Meeting Times
Wednesday - 6:00 AM

Evans Ave Crazy
Bethany Hospital

Chicago, Illinois. 60290

Meeting Times
Friday - 10:30 AM

Evans Ave Midnight Owl
Bethany Hospital

Chicago, Illinois. 60290

Meeting Times
Friday - 11:59 AM

Evans Ave Wednesday Early Bird
Bethany Hospital

Chicago, Illinois. 60290

Meeting Times
Wednesday - 7:00 AM

Evans Ave Women
Bethany Hospital

Chicago, Illinois. 60290

Meeting Times
Tuesday - 5:30 AM

Exodus
Bethany Hospital

Chicago, Illinois. 60290

Meeting Times
Monday - 11:00 AM

Experience, Strength & Hope
Bethany Hospital

Chicago, Illinois. 60290

Meeting Times
Friday - 6:00 AM

Eye Opener
Fellowship Club
13819 S Green Bay Ave
Chicago, Illinois. 60633

Meeting Times
Monday - 10:30 AM

Fireside
Bethany Hospital

Chicago, Illinois. 60290

Meeting Times
Monday - 8:00 AM

First 164 Pages
Hazelden Office

Chicago, Illinois. 60610

Meeting Times
Saturday - 5:30 AM

First Step Beginners
Bethany Hospital

Chicago, Illinois. 60290

Meeting Times
Sunday - 7:00 AM

For Womens Ears Only Big Book
Bethany Hospital

Chicago, Illinois. 60290

Meeting Times
Sunday - 4:00 AM

Fort Dearborn
Old St Mary's South Bld
1532 S Michigan Ave
Chicago, Illinois. 60605

Meeting Times
Wednesday - 7:30 AM

Foster Beach
Bethany Hospital

Chicago, Illinois. 60290

Meeting Times
Monday - 8:00 AM

Foster Canfield
Bethany Hospital

Chicago, Illinois. 60290

Meeting Times
Saturday - 10:00 AM

Foster Oketo
Bethany Hospital

Chicago, Illinois. 60290

Meeting Times
Thursday - 1:00 AM

Free Spirit (agnostics, Atheists & Anyone Else)
Bethany Hospital

Chicago, Illinois. 60290

Meeting Times
Saturday - 4:15 AM

Freedom I
Bethany Hospital

Chicago, Illinois. 60290

Meeting Times
Tuesday - 6:00 AM

Fresh Start
Bethany Hospital

Chicago, Illinois. 60290

Meeting Times
Saturday - 6:00 AM

Friday Am Step
Bethany Hospital

Chicago, Illinois. 60290

Meeting Times
Friday - 9:00 AM

Friday As Bill Sees It
Southwest Alano Club
1701 W 43rd St
Chicago, Illinois. 60609

Meeting Times
Friday - 10:00 AM

Friday Board
Hazelden Office

Chicago, Illinois. 60610

Meeting Times
Friday - 12:00 PM

Friday Early Birds
Bethany Hospital

Chicago, Illinois. 60290

Meeting Times
Friday - 7:00 AM

Friday Night Aa Topic
Bethany Hospital

Chicago, Illinois. 60290

Meeting Times
Friday - 8:30 AM

Friday Night Express
West Side Alano
4953 W Addison St
Chicago, Illinois. 60641

Meeting Times
Friday - 6:30 AM

Friday Night Greenleaf Step Speaker
Bethany Hospital

Chicago, Illinois. 60290

Meeting Times
Friday - 7:30 AM

Friday Night Share & Care
Cornell Intervention
5701 S. Wood
Chicago, Illinois. 60636

Meeting Times
Friday - 7:00 PM

Friday Nite Beginners Mtg
Bethany Hospital

Chicago, Illinois. 60290

Meeting Times
Friday - 6:00 AM

Friday Nite Candlelight Little Red Book
Bethany Hospital

Chicago, Illinois. 60290

Meeting Times
Friday - 11:59 AM

Friday Nite Newcomers
Illinois Masonic Hospital
836 W Wellington Ave
Chicago, Illinois. 60657

Meeting Times
Friday - 6:30 AM

Fruit Freaks
Bezanzian Library
1226 W Ainslie St
Chicago, Illinois. 60640

Meeting Times
Tuesday - 12:00 PM
Thursday - 12:00 PM

Gargoyle
Hyde Pk Union Ch
Union St
Chicago, Illinois. 60637

Meeting Times
Friday - 12:00 PM

Gay Beginners
Bethany Hospital

Chicago, Illinois. 60290

Meeting Times
Tuesday - 7:00 AM

Gay Step Study
Bethany Hospital

Chicago, Illinois. 60290

Meeting Times
Tuesday - 8:15 AM

General Discussion
Bethany Hospital

Chicago, Illinois. 60290

Meeting Times
Tuesday - 10:00 AM
Thursday - 10:00 AM

Genesis
Bethany Hospital

Chicago, Illinois. 60290

Meeting Times
Friday - 7:30 AM

Genesis 2
Bethany Hospital

Chicago, Illinois. 60290

Meeting Times
Friday - 8:30 AM

Gerties Group
Ministry Center
6214 N Glenwood Ave
Chicago, Illinois. 60660

Meeting Times
Tuesday - 7:30 AM

Getting Up Grp (byo Beverage)
Hazelden Office

Chicago, Illinois. 60610

Meeting Times
Saturday - 8:30 AM

Gifted Ii
Calvary Luth Ch
6149 S Kenneth Ave
Chicago, Illinois. 60629

Meeting Times
Tuesday - 8:00 AM

Girls Group
Southwest Alano Club
1701 W 43rd St
Chicago, Illinois. 60609

Meeting Times
Thursday - 6:30 AM

Girls Night Out
Bethany Hospital

Chicago, Illinois. 60290

Meeting Times
Sunday - 7:00 AM

Go To Any Lengths Men
Bethany Hospital

Chicago, Illinois. 60290

Meeting Times
Tuesday - 8:30 AM

Grab Bag
New Valentine Alano
2997 S Archer Ave
Chicago, Illinois. 60608

Meeting Times
Monday - 10:00 AM
Friday - 5:45 AM

Grace Group
St Clements Rectory
638 W Deming Pl
Chicago, Illinois. 60614

Meeting Times
Friday - 7:00 AM

Grant Mtg
Bethany Hospital

Chicago, Illinois. 60290

Meeting Times
Saturday - 1:00 AM

Grapevine
New Beginnings
7848 S Homan Ave
Chicago, Illinois. 60652

Meeting Times
Sunday - 4:00 AM
Saturday - 5:45 AM

Grapevine Group
Wicker Park Alano Club
2601 W North Ave
Chicago, Illinois. 60622

Meeting Times
Wednesday - 3:30 AM

Grapevine Topic/discussion
Bethany Hospital

Chicago, Illinois. 60290

Meeting Times
Thursday - 8:00 AM

Gratitude & Humility
Bethany Hospital

Chicago, Illinois. 60290

Meeting Times
Monday - 6:30 AM
Friday - 6:30 AM

Gratitude Meeting
Lincoln Park Alano Club
2100 N Sheffield Ave
Chicago, Illinois. 60614

Meeting Times
Sunday - 9:00 AM

Gratitude Speaker
Wicker Park Alano Club
2601 W North Ave
Chicago, Illinois. 60622

Meeting Times
Sunday - 10:30 AM

Grave Disorders
Bethany Hospital

Chicago, Illinois. 60290

Meeting Times
Friday - 6:00 AM

Green & Growing
Rogers Park Alano Club
7033 N Clark St
Chicago, Illinois. 60626

Meeting Times
Monday - 6:30 AM

Greenleaf
Bethany Hospital

Chicago, Illinois. 60290

Meeting Times
Monday - 8:00 AM

Group 10
Bethany Hospital

Chicago, Illinois. 60290

Meeting Times
Monday - 5:30 AM

Group 25
Bethany Hospital

Chicago, Illinois. 60290

Meeting Times
Tuesday - 8:00 AM

Group 6
St Chrysostom's Ch
1424 N Dearborn St
Chicago, Illinois. 60610

Meeting Times
Monday - 8:00 AM

Group 7
Bethany Hospital

Chicago, Illinois. 60290

Meeting Times
Thursday - 8:00 AM

Group 80
St Jerome Rect Lib
1709 W Lunt Ave
Chicago, Illinois. 60626

Meeting Times
Thursday - 8:00 AM

Group Conscience
Lincoln Park Alano Club
2100 N Sheffield Ave
Chicago, Illinois. 60614

Meeting Times
Tuesday - 12:00 PM

Growth/woman Within
Rogers Park Alano Club
7033 N Clark St
Chicago, Illinois. 60626

Meeting Times
Sunday - 11:45 AM

Grupa Nova (nova Group)
Bethany Hospital

Chicago, Illinois. 60290

Meeting Times
Saturday - 4:00 AM

Grupo Guadalupano
Our Lady Of Guadalupe Mission
3442 W 26th St
Chicago, Illinois. 60623

Meeting Times
Saturday - 7:00 AM

Gypsies
West Side Alano
4953 W Addison St
Chicago, Illinois. 60641

Meeting Times
Monday - 7:00 AM

Gypsy Ii
Lincoln Park Alano Club
2100 N Sheffield Ave
Chicago, Illinois. 60614

Meeting Times
Wednesday - 12:00 PM

H&l 12&12
Bethany Hospital

Chicago, Illinois. 60290

Meeting Times
Saturday - 5:30 AM

Happy Hour
Rogers Park Alano Club
7033 N Clark St
Chicago, Illinois. 60626

Meeting Times
Thursday - 4:00 AM

Happy Hour #1
St Clements Rectory
638 W Deming Pl
Chicago, Illinois. 60614

Meeting Times
Tuesday - 4:30 AM

Happy Hour Topic
Rogers Park Alano Club
7033 N Clark St
Chicago, Illinois. 60626

Meeting Times
Tuesday - 4:00 AM

Happy, Joyous And Free
Vittum Theater
1012 N Noble St
Chicago, Illinois. 60642

Meeting Times
Friday - 6:30 AM

Hard Hats
Northwest Edge Alano Club
3813 N Harlem Ave
Chicago, Illinois. 60634

Meeting Times
Sunday - 6:30 AM

Heavy Hitters Speakers Mtg
Bethany Hospital

Chicago, Illinois. 60290

Meeting Times
Monday - 5:00 AM

Helping Hand Mission
Bethany Hospital

Chicago, Illinois. 60290

Meeting Times
Saturday - 10:30 AM

Here & Now
Lincoln Park Alano Club
2100 N Sheffield Ave
Chicago, Illinois. 60614

Meeting Times
Friday - 12:00 PM

Here And Now
Bethany Hospital

Chicago, Illinois. 60290

Meeting Times
Wednesday - 11:00 AM

Honesty Group
Bethany Hospital

Chicago, Illinois. 60290

Meeting Times
Sunday - 7:30 AM

Hopeless Variety
Ignatia House
3052 W Belmont Ave
Chicago, Illinois. 60618

Meeting Times
Tuesday - 6:30 AM

Horner Park
Bethany Hospital

Chicago, Illinois. 60290

Meeting Times
Friday - 8:00 AM

How It Works
Rogers Park Alano Club
7033 N Clark St
Chicago, Illinois. 60626

Meeting Times
Monday - 8:00 AM
Wednesday - 8:00 AM
Friday - 8:00 AM

Hows Your Now! (candlelight)
Bethany Hospital

Chicago, Illinois. 60290

Meeting Times
Saturday - 11:00 AM

Hoyne & Lemoyne Morning Mtg
Bethany Hospital

Chicago, Illinois. 60290

Meeting Times
Saturday - 9:30 AM

Hoyne/lemoyne
Bethany Hospital

Chicago, Illinois. 60290

Meeting Times
Wednesday - 6:00 AM

Humanist Atheists & Agnostics
Bethany Hospital

Chicago, Illinois. 60290

Meeting Times
Saturday - 11:15 AM

Huntington House
Bethany Hospital

Chicago, Illinois. 60290

Meeting Times
Saturday - 11:00 AM

Hyde Park Aaaa
Hyde Pk Union Ch
Union St
Chicago, Illinois. 60637

Meeting Times
Wednesday - 7:00 AM

Hyde Park Womens Meeting
Bethany Hospital

Chicago, Illinois. 60290

Meeting Times
Saturday - 9:30 AM

I Cant, He Can, Let Him
Rogers Park Alano Club
7033 N Clark St
Chicago, Illinois. 60626

Meeting Times
Sunday - 10:00 AM

Ic Old Town
Bethany Hospital

Chicago, Illinois. 60290

Meeting Times
Tuesday - 7:00 AM

Ignatia Living Sober
Ignatia House
3052 W Belmont Ave
Chicago, Illinois. 60618

Meeting Times
Wednesday - 7:30 AM

Ignatia Open Speaker
Ignatia House
3052 W Belmont Ave
Chicago, Illinois. 60618

Meeting Times
Saturday - 8:30 AM

In From The Storm
Bethany Hospital

Chicago, Illinois. 60290

Meeting Times
Monday - 6:00 AM

In Search Of Serenity
Bethany Hospital

Chicago, Illinois. 60290

Meeting Times
Wednesday - 6:00 AM

In The Beginning (steps 1,2,3)
Wanderer's Club
8936 S Ashland Ave
Chicago, Illinois. 60620

Meeting Times
Tuesday - 9:00 AM

In The Loop Discussion
Bethany Hospital

Chicago, Illinois. 60290

Meeting Times
Friday - 12:10 PM

Independence Park Revival
Bethany Hospital

Chicago, Illinois. 60290

Meeting Times
Thursday - 7:30 AM

Indoor Beach Step
Hazelden Office

Chicago, Illinois. 60610

Meeting Times
Sunday - 10:00 AM

Inn
Bethany Hospital

Chicago, Illinois. 60290

Meeting Times
Monday - 8:00 AM

Intensive Big Book Study
Wicker Park Alano Club
2601 W North Ave
Chicago, Illinois. 60622

Meeting Times
Saturday - 2:00 AM

Into Action 12&12
Boys To Men
1503 W 68th St
Chicago, Illinois. 60636

Meeting Times
Monday - 7:00 AM

Its In The Book
Bethany Hospital

Chicago, Illinois. 60290

Meeting Times
Wednesday - 7:30 AM

Jefferson Pk Thurs Nite Mens Step
Bethany Hospital

Chicago, Illinois. 60290

Meeting Times
Thursday - 8:00 AM

Joe & Charley Big Book Study
Bethany Hospital

Chicago, Illinois. 60290

Meeting Times
Friday - 2:00 AM

Joe & Charlie Tapes
Bethany Hospital

Chicago, Illinois. 60290

Meeting Times
Wednesday - 8:30 AM

Joe And Charlie Big Book
Rec Room
4003 N Broadway
Chicago, Illinois. 60613

Meeting Times
Tuesday - 7:00 AM

Joe Mcq Study
Recovery House
4704 W Irving Park Rd #2
Chicago, Illinois. 60641

Meeting Times
Wednesday - 12:00 PM

Joe Mcq-steps We Took
Recovery House
4704 W Irving Park Rd #2
Chicago, Illinois. 60641

Meeting Times
Saturday - 6:00 AM

Keep It Simple
Bethany Hospital

Chicago, Illinois. 60290

Meeting Times
Thursday - 6:30 AM

Keep It Simple Big Book
Hazelden Office

Chicago, Illinois. 60610

Meeting Times
Wednesday - 6:30 AM

Keeping The Focus Bb Mtg
Bethany Hospital

Chicago, Illinois. 60290

Meeting Times
Wednesday - 7:00 AM

Kin-doo
Bethany Hospital

Chicago, Illinois. 60290

Meeting Times
Friday - 7:30 AM

Kings Workshop
Bethany Hospital

Chicago, Illinois. 60290

Meeting Times
Saturday - 10:30 AM

Kis Early Bird
Bethany Hospital

Chicago, Illinois. 60290

Meeting Times
Monday - 7:30 AM
Tuesday - 7:30 AM
Wednesday - 7:30 AM
Thursday - 7:30 AM
Friday - 7:30 AM
Saturday - 7:30 AM

Kitchen Table
Bethany Hospital

Chicago, Illinois. 60290

Meeting Times
Sunday - 8:00 AM
Friday - 8:00 AM

Krok 1,2,3 (step 1,2,,3)
St Clements Rectory
638 W Deming Pl
Chicago, Illinois. 60614

Meeting Times
Friday - 7:00 AM

L.t.d. Limited Time Disc
Bethany Hospital

Chicago, Illinois. 60290

Meeting Times
Saturday - 9:30 AM

La Estrella Del Oriente
10516 S Ewing Ave
Chicago, Illinois. 60617

Meeting Times
Monday - 7:00 AM
Tuesday - 7:00 AM
Thursday - 7:00 AM
Friday - 7:00 AM
Saturday - 7:00 AM

La Estrella Del Oriente 2
10516 S Ewing Ave
Chicago, Illinois. 60617

Meeting Times
Sunday - 3:00 AM

La Estrella Del Oriente 3
10516 S Ewing Ave
Chicago, Illinois. 60617

Meeting Times
Sunday - 10:30 AM

La Santa Cruz
4609 S Ashland Ave
Chicago, Illinois. 60609

Meeting Times
Sunday - 7:30 AM
Monday - 7:30 AM
Wednesday - 7:30 AM
Friday - 7:30 AM
Saturday - 7:30 AM

La Santa Cruz 2
4609 S Ashland Ave
Chicago, Illinois. 60609

Meeting Times
Sunday - 12:00 PM

Lake Edge Group
Lake Edge Alano Klub
10105 S Ewing Ave
Chicago, Illinois. 60617

Meeting Times
Friday - 8:00 AM

Lalodad
Hazelden Office

Chicago, Illinois. 60610

Meeting Times
Monday - 8:00 AM

Las Aguilas
1628 W 46th St
Chicago, Illinois. 60609

Meeting Times
Sunday - 7:00 AM
Monday - 7:00 AM
Tuesday - 7:00 AM
Wednesday - 7:00 AM
Thursday - 7:00 AM
Friday - 7:00 AM
Saturday - 7:00 AM

Las Aguilas 2
1628 W 46th St
Chicago, Illinois. 60609

Meeting Times
Sunday - 10:00 AM
Saturday - 10:00 AM

Latinos Unidos
2547 W North Ave
Chicago, Illinois. 60622

Meeting Times
Sunday - 7:00 AM
Monday - 7:00 AM
Tuesday - 7:00 AM
Wednesday - 7:00 AM
Thursday - 7:00 AM
Friday - 7:00 AM
Saturday - 7:00 AM

Latinos Unidos 2
2547 W North Ave
Chicago, Illinois. 60622

Meeting Times
Wednesday - 10:00 AM

Latinos Unidos 3
2547 W North Ave
Chicago, Illinois. 60622

Meeting Times
Sunday - 11:59 AM
Saturday - 11:59 AM

Lazarus
Jezuicki Osrodek Milenijny
5835 W Irving Park Rd
Chicago, Illinois. 60634

Meeting Times
Friday - 8:15 AM

Learning Tree
Bethany Hospital

Chicago, Illinois. 60290

Meeting Times
Friday - 8:00 AM

Lesbian/womens 12&12
Ebenezer Ch
1650 W Foster Ave
Chicago, Illinois. 60640

Meeting Times
Sunday - 6:00 AM

Liberacn
2914 W North Ave
Chicago, Illinois. 60622

Meeting Times
Sunday - 6:00 AM
Thursday - 7:00 AM
Friday - 8:00 AM
Saturday - 8:00 AM

Libertad
3814 N Kedzie Ave
Chicago, Illinois. 60618

Meeting Times
Sunday - 10:00 AM
Monday - 8:00 AM
Tuesday - 8:00 AM
Wednesday - 8:00 AM
Thursday - 8:00 AM
Friday - 8:00 AM
Saturday - 8:00 AM

Lighten Up
Bethany Hospital

Chicago, Illinois. 60290

Meeting Times
Wednesday - 3:30 AM

Lincoln Park Mens Big Book
Ch Of Our Savior
530 W Fullerton Pkwy
Chicago, Illinois. 60614

Meeting Times
Monday - 6:15 AM

Listening To Learn; Learn To Listen
Bethany Hospital

Chicago, Illinois. 60290

Meeting Times
Friday - 6:00 AM

Lithuanian Speaking
Bethany Hospital

Chicago, Illinois. 60290

Meeting Times
Thursday - 7:00 AM

Little Group
Bethany Hospital

Chicago, Illinois. 60290

Meeting Times
Wednesday - 11:00 AM

Little Red Book
New Beginnings
7848 S Homan Ave
Chicago, Illinois. 60652

Meeting Times
Monday - 8:00 AM 7:00 AM 12:00 PM
Tuesday - 2:00 AM
Thursday - 2:00 AM 12:00 PM
Friday - 4:00 AM
Saturday - 8:00 AM

Little Red Book (childcare Provided)
Lincoln Park Alano Club
2100 N Sheffield Ave
Chicago, Illinois. 60614

Meeting Times
Monday - 2:00 AM

Live & Let Live
Bethany Hospital

Chicago, Illinois. 60290

Meeting Times
Thursday - 7:00 AM

Live Group Ii
Bethany Hospital

Chicago, Illinois. 60290

Meeting Times
Sunday - 7:00 AM

Living In The Solution
Rec Room
4003 N Broadway
Chicago, Illinois. 60613

Meeting Times
Monday - 7:30 AM
Tuesday - 7:30 AM
Wednesday - 7:30 AM
Thursday - 7:30 AM
Friday - 7:30 AM

Living Now Discussion
West Side Alano
4953 W Addison St
Chicago, Illinois. 60641

Meeting Times
Thursday - 10:30 AM

Living Sober
Rogers Park Alano Club
7033 N Clark St
Chicago, Illinois. 60626

Meeting Times
Sunday - 3:00 AM
Monday - 6:30 AM
Tuesday - 8:00 AM 7:30 AM
Wednesday - 8:00 AM 10:30 AM 10:00 AM
Thursday - 8:00 AM 7:00 AM 10:30 AM
Friday - 12:00 PM 6:30 AM 9:00 AM 4:00 AM
Saturday - 6:30 AM

Living Sober 2
New Beginnings
7848 S Homan Ave
Chicago, Illinois. 60652

Meeting Times
Monday - 8:00 AM
Thursday - 4:00 AM 8:00 AM

Living Sober 3
Bethany Hospital

Chicago, Illinois. 60290

Meeting Times
Thursday - 12:00 PM
Saturday - 2:00 AM

Living Sober 4
New Beginnings
7848 S Homan Ave
Chicago, Illinois. 60652

Meeting Times
Friday - 11:59 AM
Saturday - 6:00 AM

Living Sober Book Mtg
Bethany Hospital

Chicago, Illinois. 60290

Meeting Times
Wednesday - 12:15 PM

Living Sober, "act Like It!"
Wanderer's Club
8936 S Ashland Ave
Chicago, Illinois. 60620

Meeting Times
Thursday - 9:00 AM

Logan Square Eagles
Bethany Hospital

Chicago, Illinois. 60290

Meeting Times
Tuesday - 6:30 AM

Lombard Couriers
Hazelden Office

Chicago, Illinois. 60610

Meeting Times
Tuesday - 8:30 AM

Looney Tunes
Bethany Hospital

Chicago, Illinois. 60290

Meeting Times
Friday - 11:59 AM

Los Anonimos
8823 S Commercial Ave
Chicago, Illinois. 60617

Meeting Times
Wednesday - 7:30 AM

Lost & Found
Annunciata School
11128 S Avenue E
Chicago, Illinois. 60617

Meeting Times
Tuesday - 8:30 AM

Loyola Open Aa
Bethany Hospital

Chicago, Illinois. 60290

Meeting Times
Friday - 4:00 AM

Lucky To Be Alive
Hazelden Office

Chicago, Illinois. 60610

Meeting Times
Saturday - 7:30 AM

Lunch Bunch
Hazelden Office

Chicago, Illinois. 60610

Meeting Times
Monday - 12:30 PM
Tuesday - 12:30 PM
Wednesday - 12:30 PM
Thursday - 12:30 PM
Friday - 12:30 PM

Lunch Grp
Hyde Pk Union Ch
Union St
Chicago, Illinois. 60637

Meeting Times
Tuesday - 12:00 PM

Lunt Lake Big Book
Bethany Hospital

Chicago, Illinois. 60290

Meeting Times
Thursday - 11:00 AM

Magnificent Mile (byo Beverage)
Hazelden Office

Chicago, Illinois. 60610

Meeting Times
Saturday - 10:00 AM

Maintenance Crew
Bethany Hospital

Chicago, Illinois. 60290

Meeting Times
Tuesday - 7:00 AM

Maltese Cross
Bethany Hospital

Chicago, Illinois. 60290

Meeting Times
Friday - 7:30 AM

Mamaroneck Beginners
Holy Covenant Parish
925 W Diversey Pkwy
Chicago, Illinois. 60614

Meeting Times
Monday - 7:45 AM

Mamaroneck Step Disc
Holy Covenant Parish
925 W Diversey Pkwy
Chicago, Illinois. 60614

Meeting Times
Friday - 7:30 AM

Manor Group
Bethany Hospital

Chicago, Illinois. 60290

Meeting Times
Wednesday - 7:30 AM

Manor Too
Bethany Hospital

Chicago, Illinois. 60290

Meeting Times
Monday - 8:05 AM
Tuesday - 8:05 AM

Martha Big Book
Bethany Hospital

Chicago, Illinois. 60290

Meeting Times
Monday - 8:00 AM

Martha Mens Grp
Bethany Hospital

Chicago, Illinois. 60290

Meeting Times
Wednesday - 7:00 AM

Martha Mens Spkr
Bethany Hospital

Chicago, Illinois. 60290

Meeting Times
Saturday - 10:15 AM

Martha Open 12 And 12
Bethany Hospital

Chicago, Illinois. 60290

Meeting Times
Tuesday - 8:00 AM

Martha Reading & Discussion
Bethany Hospital

Chicago, Illinois. 60290

Meeting Times
Friday - 8:00 AM

Martha Speaker
Bethany Hospital

Chicago, Illinois. 60290

Meeting Times
Sunday - 1:00 AM

Martha Steps 1,2,3-mixed
Bethany Hospital

Chicago, Illinois. 60290

Meeting Times
Thursday - 7:00 AM

Martha Women Spkr
Bethany Hospital

Chicago, Illinois. 60290

Meeting Times
Saturday - 10:15 AM

Martha Womens Spkr
Bethany Hospital

Chicago, Illinois. 60290

Meeting Times
Wednesday - 7:00 AM

Matt Talbot
Bethany Hospital

Chicago, Illinois. 60290

Meeting Times
Friday - 8:30 AM

Mattress Group
Fellowship Club
13819 S Green Bay Ave
Chicago, Illinois. 60633

Meeting Times
Saturday - 10:30 AM

Meditation
Recovery House
4704 W Irving Park Rd #2
Chicago, Illinois. 60641

Meeting Times
Thursday - 12:00 PM

Meditations On Change
Hazelden Office

Chicago, Illinois. 60610

Meeting Times
Wednesday - 6:30 AM

Men
New Beginnings
7848 S Homan Ave
Chicago, Illinois. 60652

Meeting Times
Saturday - 4:00 AM

Men Discussion (l&n)
West Side Alano
4953 W Addison St
Chicago, Illinois. 60641

Meeting Times
Friday - 8:30 AM

Mens Discussion
Bethany Hospital

Chicago, Illinois. 60290

Meeting Times
Wednesday - 6:30 AM
Saturday - 3:00 AM

Mens Discussion Group
Ebenezer Ch
1650 W Foster Ave
Chicago, Illinois. 60640

Meeting Times
Sunday - 6:00 AM

Mens Fireside
Bethany Hospital

Chicago, Illinois. 60290

Meeting Times
Saturday - 10:00 AM

Mens Meeting
Mustard Seed
507 W North Ave
Chicago, Illinois. 60610

Meeting Times
Sunday - 4:30 AM 2:30 AM

Mens Working Step
Hazelden Office

Chicago, Illinois. 60610

Meeting Times
Monday - 7:30 AM

Merrimac Park Monday Mtg
Bethany Hospital

Chicago, Illinois. 60290

Meeting Times
Monday - 7:00 AM

Michigan Bridge
Hazelden Office

Chicago, Illinois. 60610

Meeting Times
Tuesday - 12:15 PM

Mid Morning Aa
Bethany Hospital

Chicago, Illinois. 60290

Meeting Times
Monday - 10:00 AM

Mid-afternooners
Hazelden Office

Chicago, Illinois. 60610

Meeting Times
Monday - 3:30 AM
Tuesday - 3:30 AM
Wednesday - 3:30 AM
Thursday - 3:30 AM
Friday - 3:30 AM

Midnight
Bethany Hospital

Chicago, Illinois. 60290

Meeting Times
Saturday - 11:59 AM

Midway #2 Step
Bethany Hospital

Chicago, Illinois. 60290

Meeting Times
Wednesday - 7:00 AM

Midweek Big Book
Bethany Hospital

Chicago, Illinois. 60290

Meeting Times
Wednesday - 8:00 AM

Mikes Place
69 E Washington St
Chicago, Illinois. 60602

Meeting Times
Wednesday - 12:15 PM

Million Dollar Breakfast
Resurrection Medical Center
7435 W Talcott Ave
Chicago, Illinois. 60631

Meeting Times
Sunday - 9:00 AM

Miracles Happen
Recovery House
4704 W Irving Park Rd #2
Chicago, Illinois. 60641

Meeting Times
Wednesday - 8:00 AM

Mon Night Big Book 101
Lake Edge Alano Klub
10105 S Ewing Ave
Chicago, Illinois. 60617

Meeting Times
Monday - 7:30 AM

Monday Early Birds
Bethany Hospital

Chicago, Illinois. 60290

Meeting Times
Monday - 7:00 AM

Monday Night
Fellowship Club
13819 S Green Bay Ave
Chicago, Illinois. 60633

Meeting Times
Monday - 5:30 AM

Monday Night Big Book
Bethany Hospital

Chicago, Illinois. 60290

Meeting Times
Monday - 7:00 AM

Monday Night Football
Bethany Hospital

Chicago, Illinois. 60290

Meeting Times
Monday - 5:45 AM

Monday Night Kitchen Table Group
Sauganash Comm Ch Annex
4618 W Peterson Ave
Chicago, Illinois. 60646

Meeting Times
Monday - 7:00 AM

Monday Noon
Hazelden Office

Chicago, Illinois. 60610

Meeting Times
Monday - 12:15 PM

Monday Open 12&12
Bethany Hospital

Chicago, Illinois. 60290

Meeting Times
Monday - 12:10 PM

Moonshine Big Book
Bethany Hospital

Chicago, Illinois. 60290

Meeting Times
Saturday - 7:00 AM

Mt Greenwood Kitchen Table
Fldhse
3721 W 111th St
Chicago, Illinois. 60655

Meeting Times
Tuesday - 8:30 AM
Friday - 8:00 AM

Mt Greenwood Kitchen Table Beginners
Fldhse
3721 W 111th St
Chicago, Illinois. 60655

Meeting Times
Friday - 7:00 AM

Mt Greenwood Saturday
Bethany Hospital

Chicago, Illinois. 60290

Meeting Times
Saturday - 8:30 AM

Mudhole
West Side Alano
4953 W Addison St
Chicago, Illinois. 60641

Meeting Times
Tuesday - 8:00 AM

Mujeres En Aa
3711 W Fullerton Ave
Chicago, Illinois. 60647

Meeting Times
Sunday - 3:30 AM

Mustard Seed
507 W North Ave
Chicago, Illinois. 60610

Meeting Times
Monday - 3:00 AM

Mustard Seed 10
Mustard Seed
507 W North Ave
Chicago, Illinois. 60610

Meeting Times
Saturday - 1:30 AM

Mustard Seed 11
Mustard Seed
507 W North Ave
Chicago, Illinois. 60610

Meeting Times
Sunday - 4:00 AM
Saturday - 4:00 AM

Mustard Seed 12
Mustard Seed
507 W North Ave
Chicago, Illinois. 60610

Meeting Times
Saturday - 11:00 AM

Mustard Seed 2
Mustard Seed
507 W North Ave
Chicago, Illinois. 60610

Meeting Times
Monday - 5:45 AM
Tuesday - 5:45 AM
Wednesday - 5:45 AM
Thursday - 5:45 AM
Friday - 5:45 AM

Mustard Seed 3
Mustard Seed
507 W North Ave
Chicago, Illinois. 60610

Meeting Times
Sunday - 6:00 AM
Monday - 6:00 AM
Tuesday - 6:00 AM
Wednesday - 6:00 AM
Thursday - 6:00 AM
Saturday - 6:00 AM

Mustard Seed 4
Mustard Seed
507 W North Ave
Chicago, Illinois. 60610

Meeting Times
Monday - 7:30 AM
Wednesday - 7:30 AM
Thursday - 7:30 AM
Friday - 7:30 AM
Saturday - 7:30 AM

Mustard Seed 5
Mustard Seed
507 W North Ave
Chicago, Illinois. 60610

Meeting Times
Sunday - 8:00 AM
Monday - 8:00 AM
Tuesday - 8:00 AM
Wednesday - 8:00 AM
Thursday - 8:00 AM
Friday - 8:00 AM
Saturday - 8:00 AM

Mustard Seed 6
Mustard Seed
507 W North Ave
Chicago, Illinois. 60610

Meeting Times
Sunday - 12:30 PM
Monday - 12:30 PM
Wednesday - 12:30 PM
Thursday - 12:30 PM
Friday - 12:30 PM

Mustard Seed 7
Mustard Seed
507 W North Ave
Chicago, Illinois. 60610

Meeting Times
Tuesday - 3:45 AM
Wednesday - 3:45 AM
Thursday - 3:45 AM
Friday - 3:45 AM

Mustard Seed 8
Mustard Seed
507 W North Ave
Chicago, Illinois. 60610

Meeting Times
Tuesday - 9:00 AM
Wednesday - 9:00 AM
Thursday - 9:00 AM
Friday - 9:00 AM
Saturday - 9:00 AM

Mustard Seed 9
Mustard Seed
507 W North Ave
Chicago, Illinois. 60610

Meeting Times
Sunday - 10:00 AM
Friday - 10:00 AM
Saturday - 10:00 AM

Mustard Seed Beginners
Mustard Seed
507 W North Ave
Chicago, Illinois. 60610

Meeting Times
Tuesday - 7:30 AM

Mustard Seed Beginners 2
Mustard Seed
507 W North Ave
Chicago, Illinois. 60610

Meeting Times
Tuesday - 12:30 PM

Mustard Seed Home Group
Mustard Seed
507 W North Ave
Chicago, Illinois. 60610

Meeting Times
Monday - 9:00 AM

Nbs Ii 12 & 12
Provident Hosp
500 E 51st St
Chicago, Illinois. 60615

Meeting Times
Thursday - 7:00 AM

Nbs Step Study
Bethany Hospital

Chicago, Illinois. 60290

Meeting Times
Tuesday - 8:00 AM
Wednesday - 5:45 AM

Never Too Late Study Group
Cathedral Mission Bapt Ch
4821 S Wabash Ave
Chicago, Illinois. 60615

Meeting Times
Monday - 6:30 AM

Never Took A Legal Drink
Hazelden Office

Chicago, Illinois. 60610

Meeting Times
Saturday - 8:30 AM

New Beginners
West Side Alano
4953 W Addison St
Chicago, Illinois. 60641

Meeting Times
Monday - 5:00 AM

New Beginning Womens
Bethany Hospital

Chicago, Illinois. 60290

Meeting Times
Tuesday - 6:15 AM

New Beginnings
Bethany Hospital

Chicago, Illinois. 60290

Meeting Times
Thursday - 7:00 AM

New Life 12&12 Study
Bethany Hospital

Chicago, Illinois. 60290

Meeting Times
Tuesday - 7:00 AM

New Way Of Life 12/12
Showers Of Blessings Ch
1501 W 63rd St
Chicago, Illinois. 60636

Meeting Times
Thursday - 7:00 AM

Night Workers
West Side Alano
4953 W Addison St
Chicago, Illinois. 60641

Meeting Times
Wednesday - 10:30 AM

Nitty Gritty Group
Fellowship Club
13819 S Green Bay Ave
Chicago, Illinois. 60633

Meeting Times
Tuesday - 7:30 AM

No Name Group
Bethany Hospital

Chicago, Illinois. 60290

Meeting Times
Wednesday - 10:30 AM 7:00 AM

Noble Square
N Milwaukee Ave
Chicago, Illinois. 60290

Meeting Times
Friday - 7:00 AM

Noon Daily Reflection
Rogers Park Alano Club
7033 N Clark St
Chicago, Illinois. 60626

Meeting Times
Wednesday - 12:00 PM

Noon On The North
Bethany Hospital

Chicago, Illinois. 60290

Meeting Times
Saturday - 12:00 PM

Noon Step Discussion
St Peters Ch
110 W Madison St
Chicago, Illinois. 60602

Meeting Times
Thursday - 12:00 PM

Nooners
Hazelden Office

Chicago, Illinois. 60610

Meeting Times
Sunday - 12:00 PM
Monday - 12:10 PM
Tuesday - 12:10 PM
Wednesday - 12:10 PM
Thursday - 12:10 PM
Friday - 12:10 PM

North Michigan
Hazelden Office

Chicago, Illinois. 60610

Meeting Times
Monday - 7:30 AM
Tuesday - 7:30 AM
Wednesday - 7:30 AM
Thursday - 7:30 AM
Friday - 7:30 AM

North Shore Promises
Bethany Hospital

Chicago, Illinois. 60290

Meeting Times
Saturday - 4:00 AM

Northwest Beverly Ii
Christ The King Ch Rect
9235 S Hamilton Ave
Chicago, Illinois. 60643

Meeting Times
Sunday - 7:30 AM

Northwest Oaks (bgnrs 7:30)
Hazelden Office

Chicago, Illinois. 60610

Meeting Times
Thursday - 8:30 AM

Norwood Pk Men Step
Bethany Hospital

Chicago, Illinois. 60290

Meeting Times
Thursday - 8:30 AM

Not Just Sober Only
Sixth Grace Presbyterian Ch
600 E 35th St
Chicago, Illinois. 60616

Meeting Times
Saturday - 12:00 PM

Not Saints
Bethany Hospital

Chicago, Illinois. 60290

Meeting Times
Sunday - 5:45 AM

Nueva Imgen
2257 W 47th St
Chicago, Illinois. 60609

Meeting Times
Sunday - 7:30 AM
Monday - 7:30 AM
Tuesday - 7:30 AM
Wednesday - 7:30 AM
Thursday - 7:30 AM
Friday - 7:30 AM
Saturday - 7:30 AM

Nueva Vida
2450 S California Ave
Chicago, Illinois. 60608

Meeting Times
Wednesday - 6:30 AM

Old School Speaker Mtg
Hazelden Office

Chicago, Illinois. 60610

Meeting Times
Saturday - 7:00 AM

Old Timers
Bethany Hospital

Chicago, Illinois. 60290

Meeting Times
Thursday - 7:30 AM

Old Town Big Book Study
Bethany Hospital

Chicago, Illinois. 60290

Meeting Times
Friday - 7:00 AM

On Campus
Bethany Hospital

Chicago, Illinois. 60290

Meeting Times
Monday - 7:00 AM
Thursday - 7:00 AM

On The Way Home Grp
Bethany Hospital

Chicago, Illinois. 60290

Meeting Times
Friday - 5:30 AM

One Day At A Time
Fellowship Club
13819 S Green Bay Ave
Chicago, Illinois. 60633

Meeting Times
Wednesday - 7:30 AM
Thursday - 10:30 AM
Friday - 12:00 PM

One Hour
St Clements Rectory
638 W Deming Pl
Chicago, Illinois. 60614

Meeting Times
Saturday - 6:30 AM

One Hour As Bill Sees It
Ch Of Our Savior
530 W Fullerton Pkwy
Chicago, Illinois. 60614

Meeting Times
Sunday - 6:30 AM

One Line At A Time
Ignatia House
3052 W Belmont Ave
Chicago, Illinois. 60618

Meeting Times
Thursday - 7:30 AM

Open
New Beginnings
7848 S Homan Ave
Chicago, Illinois. 60652

Meeting Times
Sunday - 1:30 AM

Open Candlelight
Bethany Hospital

Chicago, Illinois. 60290

Meeting Times
Sunday - 7:00 AM

Open Discussion
Bethany Hospital

Chicago, Illinois. 60290

Meeting Times
Monday - 7:30 AM

Open Door To Serenity
Hartzall Ch
3330 S King Dr
Chicago, Illinois. 60616

Meeting Times
Tuesday - 7:00 AM

Open Meeting
Chicago Uptown Ministry
4720 N Sheridan Rd
Chicago, Illinois. 60640

Meeting Times
Monday - 9:15 AM
Wednesday - 9:15 AM
Thursday - 9:15 AM

Open Nooners
Hazelden Office

Chicago, Illinois. 60610

Meeting Times
Saturday - 12:00 PM

Open Speaker
Recovery House
4704 W Irving Park Rd #2
Chicago, Illinois. 60641

Meeting Times
Saturday - 8:00 AM 10:00 AM 8:30 AM

Open The Book & Listen
Wanderer's Club
8936 S Ashland Ave
Chicago, Illinois. 60620

Meeting Times
Friday - 12:00 PM

Open To Change
Hazelden Office

Chicago, Illinois. 60610

Meeting Times
Monday - 6:15 AM

Open Young Person
Bethany Hospital

Chicago, Illinois. 60290

Meeting Times
Wednesday - 8:00 AM

Our Basic Text
Bethany Hospital

Chicago, Illinois. 60290

Meeting Times
Wednesday - 8:00 AM

Pacific Midwest
Hazelden Office

Chicago, Illinois. 60610

Meeting Times
Thursday - 8:00 AM

Park Your Manor
Bethany Hospital

Chicago, Illinois. 60290

Meeting Times
Thursday - 5:30 AM

Pass It On
Ebenezer Ch
1650 W Foster Ave
Chicago, Illinois. 60640

Meeting Times
Saturday - 7:00 AM

Peace Love & Awareness
Bethany Hospital

Chicago, Illinois. 60290

Meeting Times
Monday - 7:00 AM

Personal Stories
Wicker Park Alano Club
2601 W North Ave
Chicago, Illinois. 60622

Meeting Times
Thursday - 6:30 AM

Phenomenal Women
Bethany Hospital

Chicago, Illinois. 60290

Meeting Times
Sunday - 3:00 AM

Phoenix (beginners Big Book)
Bethany Hospital

Chicago, Illinois. 60290

Meeting Times
Saturday - 2:00 AM

Pilgrim #2
Pilgrim Church
4300 N Winchester Ave
Chicago, Illinois. 60613

Meeting Times
Wednesday - 7:30 AM

Pilsen Pro-copers
St Procopius Rect
1641 S Allport St
Chicago, Illinois. 60608

Meeting Times
Thursday - 6:00 AM

Polish Meeting
West Side Alano
4953 W Addison St
Chicago, Illinois. 60641

Meeting Times
Sunday - 5:00 AM

Polish Meeting 2
West Side Alano
4953 W Addison St
Chicago, Illinois. 60641

Meeting Times
Sunday - 8:30 AM

Polish Meeting I
Northwest Edge Alano Club
3813 N Harlem Ave
Chicago, Illinois. 60634

Meeting Times
Monday - 7:30 AM

Polish Meeting Ii
Northwest Edge Alano Club
3813 N Harlem Ave
Chicago, Illinois. 60634

Meeting Times
Saturday - 4:00 AM

Polish Speaking
West Side Alano
4953 W Addison St
Chicago, Illinois. 60641

Meeting Times
Sunday - 3:00 AM
Saturday - 7:00 AM

Polish Speaking Meeting
West Side Alano
4953 W Addison St
Chicago, Illinois. 60641

Meeting Times
Sunday - 1:00 AM

Poor Mans Breakfast
Bethany Hospital

Chicago, Illinois. 60290

Meeting Times
Sunday - 9:00 AM

Pradzia
Bethany Hospital

Chicago, Illinois. 60290

Meeting Times
Thursday - 7:00 AM

Primary Purpose (open)
Bethany Hospital

Chicago, Illinois. 60290

Meeting Times
Friday - 8:00 AM

Prime Time
West Side Alano
4953 W Addison St
Chicago, Illinois. 60641

Meeting Times
Thursday - 6:30 AM

Primer Paso
5310 W Fullerton Ave
Chicago, Illinois. 60639

Meeting Times
Monday - 8:00 AM
Tuesday - 8:00 AM
Wednesday - 8:00 AM
Thursday - 8:00 AM
Friday - 8:00 AM
Saturday - 8:00 AM

Primer Paso 2
5310 W Fullerton Ave
Chicago, Illinois. 60639

Meeting Times
Sunday - 7:00 AM

Primer Paso 3
5310 W Fullerton Ave
Chicago, Illinois. 60639

Meeting Times
Sunday - 10:00 AM

Primer Paso A La Sobriedad
4106 W 47th St
Chicago, Illinois. 60632

Meeting Times
Monday - 7:00 AM
Wednesday - 7:00 AM
Thursday - 7:00 AM

Primer Paso A La Sobriedad 2
4106 W 47th St
Chicago, Illinois. 60632

Meeting Times
Monday - 12:00 PM
Tuesday - 12:00 PM
Wednesday - 12:00 PM
Thursday - 12:00 PM

Principles
New Valentine Alano
2997 S Archer Ave
Chicago, Illinois. 60608

Meeting Times
Thursday - 10:00 AM

Printers Row Big Book
Bethany Hospital

Chicago, Illinois. 60290

Meeting Times
Monday - 8:00 AM

Progreso
2859 S Tripp Ave
Chicago, Illinois. 60623

Meeting Times
Monday - 7:00 AM
Tuesday - 7:00 AM
Wednesday - 7:00 AM
Thursday - 7:00 AM
Friday - 7:00 AM

Progreso 2
2859 S Tripp Ave
Chicago, Illinois. 60623

Meeting Times
Sunday - 10:00 AM
Monday - 10:00 AM
Wednesday - 10:00 AM
Thursday - 10:00 AM
Friday - 10:00 AM
Saturday - 10:00 AM

Progreso 3
2859 S Tripp Ave
Chicago, Illinois. 60623

Meeting Times
Sunday - 6:00 AM
Saturday - 6:00 AM

Promises
Bethany Hospital

Chicago, Illinois. 60290

Meeting Times
Sunday - 6:00 AM
Tuesday - 6:00 AM

Quad A - Atheists & Agnostics Http://quadachicago.org/
Alano Club
5555 N. Lincoln
Chicago, Illinois. 60625

Meeting Times
Monday - 7:00 PM

R.e.s.t.
Bethany Hospital

Chicago, Illinois. 60290

Meeting Times
Monday - 6:00 AM

Rainbow Of Recovery
Bethany Hospital

Chicago, Illinois. 60290

Meeting Times
Monday - 6:00 AM
Friday - 6:00 AM

Reading In Recovery
Rec Room
4003 N Broadway
Chicago, Illinois. 60613

Meeting Times
Saturday - 11:30 AM

Real Folks
Bethany Hospital

Chicago, Illinois. 60290

Meeting Times
Tuesday - 7:30 AM

Recovery On Madison
2813 W. 5th Avenue
Chicago, Illinois
Chicago, Illinois. 60607

Meeting Times
Tuesday - 7:15 PM
Friday - 5:30 AM

Recovery Plain & Simple
Provident Hosp
500 E 51st St
Chicago, Illinois. 60615

Meeting Times
Wednesday - 6:30 AM

Recuperacion
Rec Room
4003 N Broadway
Chicago, Illinois. 60613

Meeting Times
Friday - 8:30 AM

Reflections
Northwest Edge Alano Club
3813 N Harlem Ave
Chicago, Illinois. 60634

Meeting Times
Tuesday - 6:30 AM
Friday - 6:30 AM

Reflections 2
Bethany Hospital

Chicago, Illinois. 60290

Meeting Times
Thursday - 6:30 AM

Relationships
Rogers Park Alano Club
7033 N Clark St
Chicago, Illinois. 60626

Meeting Times
Friday - 8:00 AM

Renaissance
Bethany Hospital

Chicago, Illinois. 60290

Meeting Times
Friday - 8:00 AM

Residence (men)
Bethany Hospital

Chicago, Illinois. 60290

Meeting Times
Monday - 7:00 AM

Residence Big Book
Bethany Hospital

Chicago, Illinois. 60290

Meeting Times
Wednesday - 6:30 AM

Residence Topic & Discussion
Bethany Hospital

Chicago, Illinois. 60290

Meeting Times
Saturday - 2:00 AM

Resureccion
2717 W 59th St
Chicago, Illinois. 60629

Meeting Times
Sunday - 7:00 AM
Monday - 7:00 AM
Tuesday - 7:00 AM
Wednesday - 7:00 AM
Thursday - 7:00 AM
Saturday - 7:00 AM

Resureccion 2
2717 W 59th St
Chicago, Illinois. 60629

Meeting Times
Sunday - 10:00 AM
Tuesday - 10:00 AM
Wednesday - 10:00 AM
Thursday - 10:00 AM
Friday - 10:00 AM

Resureccon
2717 W 59th St
Chicago, Illinois. 60629

Meeting Times
Friday - 7:00 AM

Resureccon 2
2717 W 59th St
Chicago, Illinois. 60629

Meeting Times
Monday - 10:00 AM
Saturday - 10:00 AM

Resurrection
Resurrection Behavioral Health
8 S Michigan Ave
Chicago, Illinois. 60603

Meeting Times
Tuesday - 12:00 PM

Resurrection 12/12
Bethany Hospital

Chicago, Illinois. 60290

Meeting Times
Sunday - 2:00 AM

Returning Scholars
Hazelden Office

Chicago, Illinois. 60610

Meeting Times
Thursday - 12:15 PM

Rice Group
Bethany Hospital

Chicago, Illinois. 60290

Meeting Times
Wednesday - 7:00 AM

Richards Step Study
Faith Luth Ch
6201 W Peterson Ave
Chicago, Illinois. 60646

Meeting Times
Monday - 8:00 AM

Rigorously Honest Womens Gp
Hazelden Office

Chicago, Illinois. 60610

Meeting Times
Monday - 12:10 PM

Rise Open Disc
Bethany Hospital

Chicago, Illinois. 60290

Meeting Times
Wednesday - 7:00 AM

Russian Group
Bethany Hospital

Chicago, Illinois. 60290

Meeting Times
Sunday - 6:30 AM

Sahara Group
Bethany Hospital

Chicago, Illinois. 60290

Meeting Times
Thursday - 7:00 AM

Salvacin Latina
5417 N Lincoln Ave
Chicago, Illinois. 60625

Meeting Times
Sunday - 11:00 AM
Monday - 8:00 AM
Tuesday - 11:00 AM
Wednesday - 8:00 AM
Friday - 8:00 AM
Saturday - 8:00 AM

Sat Night Alive Step
Bethany Hospital

Chicago, Illinois. 60290

Meeting Times
Saturday - 8:00 AM

Sat Night Big Book Study
Bethany Hospital

Chicago, Illinois. 60290

Meeting Times
Saturday - 6:00 AM

Sat Night Open
Lake Edge Alano Klub
10105 S Ewing Ave
Chicago, Illinois. 60617

Meeting Times
Saturday - 7:00 AM

Sat Nt Battery Charge-11 Stp
Bethany Hospital

Chicago, Illinois. 60290

Meeting Times
Saturday - 5:45 AM

Sat Residents Mtg
Bethany Hospital

Chicago, Illinois. 60290

Meeting Times
Saturday - 8:00 AM

Saturday 12x12
Rec Room
4003 N Broadway
Chicago, Illinois. 60613

Meeting Times
Saturday - 10:00 AM

Saturday Evening
Lincoln Park Alano Club
2100 N Sheffield Ave
Chicago, Illinois. 60614

Meeting Times
Saturday - 6:00 AM

Saturday Morning Alive
Bethany Hospital

Chicago, Illinois. 60290

Meeting Times
Saturday - 9:30 AM

Saturday Night Live
Fellowship Club
13819 S Green Bay Ave
Chicago, Illinois. 60633

Meeting Times
Saturday - 8:00 AM

Saturday Night Special
Wanderer's Club
8936 S Ashland Ave
Chicago, Illinois. 60620

Meeting Times
Saturday - 7:15 AM

Saturday Nite Sobriety
Bethany Hospital

Chicago, Illinois. 60290

Meeting Times
Saturday - 7:30 AM

Search For Serenity
Bethany Hospital

Chicago, Illinois. 60290

Meeting Times
Sunday - 10:30 AM

Search For Sobriety
Northwest Edge Alano Club
3813 N Harlem Ave
Chicago, Illinois. 60634

Meeting Times
Thursday - 6:30 AM

Serenity Road
Bethany Hospital

Chicago, Illinois. 60290

Meeting Times
Sunday - 7:00 AM

Service Is The Secret
Wanderer's Club
8936 S Ashland Ave
Chicago, Illinois. 60620

Meeting Times
Sunday - 3:00 AM

Settlement Big Book
Bethany Hospital

Chicago, Illinois. 60290

Meeting Times
Wednesday - 7:30 AM

Share & Care I
Bethany Hospital

Chicago, Illinois. 60290

Meeting Times
Monday - 7:00 AM

Share & Care Ii
Bethany Hospital

Chicago, Illinois. 60290

Meeting Times
Friday - 7:00 AM

Sharing With Friends
Bethany Hospital

Chicago, Illinois. 60290

Meeting Times
Friday - 7:00 AM

Shavid Ii
Atonement Parish Hall
5749 N Kenmore Ave
Chicago, Illinois. 60660

Meeting Times
Monday - 7:00 AM

Sheridan
Atonement Parish Hall
5749 N Kenmore Ave
Chicago, Illinois. 60660

Meeting Times
Monday - 7:00 AM
Thursday - 7:00 AM

Sinceridad
3711 W Fullerton Ave
Chicago, Illinois. 60647

Meeting Times
Sunday - 8:00 AM
Monday - 8:00 AM
Tuesday - 8:00 AM
Wednesday - 8:00 AM
Thursday - 8:00 AM
Friday - 8:00 AM
Saturday - 8:00 AM

Sinceridad 2
3711 W Fullerton Ave
Chicago, Illinois. 60647

Meeting Times
Sunday - 10:30 AM
Monday - 10:30 AM
Tuesday - 10:30 AM
Wednesday - 10:30 AM
Thursday - 10:30 AM
Friday - 10:30 AM

Sisters In Sobriety
Ignatia House
3052 W Belmont Ave
Chicago, Illinois. 60618

Meeting Times
Monday - 7:30 AM

Six Pack
Recovery House
4704 W Irving Park Rd #2
Chicago, Illinois. 60641

Meeting Times
Thursday - 10:00 AM

Slo Por Hoy
6971 N Clark St
Chicago, Illinois. 60626

Meeting Times
Sunday - 7:00 AM
Monday - 7:00 AM
Tuesday - 7:00 AM
Wednesday - 7:00 AM
Thursday - 7:00 AM
Friday - 7:00 AM
Saturday - 7:00 AM

Slo Por Hoy 2
6971 N Clark St
Chicago, Illinois. 60626

Meeting Times
Sunday - 6:00 AM

Slogans
Bethany Hospital

Chicago, Illinois. 60290

Meeting Times
Friday - 10:00 AM

Smoke Free
Bethany Hospital

Chicago, Illinois. 60290

Meeting Times
Sunday - 9:30 AM

Sober Hands
Bethany Hospital

Chicago, Illinois. 60290

Meeting Times
Friday - 7:30 AM

Sober Horizons
Bethany Hospital

Chicago, Illinois. 60290

Meeting Times
Sunday - 9:30 AM

Sober Joes Mens Step
Bethany Hospital

Chicago, Illinois. 60290

Meeting Times
Tuesday - 8:30 AM

Sober Not Somber
Hazelden Office

Chicago, Illinois. 60610

Meeting Times
Monday - 6:30 AM

Sober Now
Bethany Hospital

Chicago, Illinois. 60290

Meeting Times
Sunday - 10:30 AM

Sober Now Beginners Step 1,2,3
Human Resource
10 S Kedzie Ave
Chicago, Illinois. 60612

Meeting Times
Monday - 6:00 AM

Sober On Sunday
Bethany Hospital

Chicago, Illinois. 60290

Meeting Times
Sunday - 10:30 AM

Sobriedad
4448 N Kedzie Ave
Chicago, Illinois. 60625

Meeting Times
Sunday - 8:00 AM
Monday - 8:00 AM
Tuesday - 8:00 AM
Wednesday - 8:00 AM
Thursday - 8:00 AM
Friday - 8:00 AM
Saturday - 8:00 AM

Sobriety For Lunch
Chicago Aa Office
180 N Wabash Ave #305
Chicago, Illinois. 60601

Meeting Times
Thursday - 12:10 PM

Sobriety Is All Good Big Book Study
1454 S Kolin Ave
Chicago, Illinois. 60623

Meeting Times
Thursday - 8:00 AM

Sobriety Must Come First Bb
Hazelden Office

Chicago, Illinois. 60610

Meeting Times
Wednesday - 6:30 AM

Soft Landings
Boston Blackie's Restaurant
120 S Riverside Plaza
Chicago, Illinois. 60606

Meeting Times
Monday - 7:30 AM

Sos (sober On Saturday)
Bethany Hospital

Chicago, Illinois. 60290

Meeting Times
Saturday - 7:00 AM

South Chicago I
Seadac
8640 S South Chicago Ave
Chicago, Illinois. 60617

Meeting Times
Monday - 7:00 AM
Tuesday - 7:00 AM

South Side Young People
Bethany Hospital

Chicago, Illinois. 60290

Meeting Times
Wednesday - 7:00 AM

Speaker
Wicker Park Alano Club
2601 W North Ave
Chicago, Illinois. 60622

Meeting Times
Monday - 12:30 PM
Tuesday - 8:30 AM
Saturday - 8:30 AM

Speaker (bkfst 9am)
Northwest Edge Alano Club
3813 N Harlem Ave
Chicago, Illinois. 60634

Meeting Times
Sunday - 10:00 AM

Speaker (coffee 9am)
West Side Alano
4953 W Addison St
Chicago, Illinois. 60641

Meeting Times
Sunday - 10:30 AM

Speaker (social Follows)
Northwest Edge Alano Club
3813 N Harlem Ave
Chicago, Illinois. 60634

Meeting Times
Saturday - 8:00 AM

Speaker 1st Saturday
Bethany Hospital

Chicago, Illinois. 60290

Meeting Times
Saturday - 11:00 AM

Speaker 2
Bethany Hospital

Chicago, Illinois. 60290

Meeting Times
Saturday - 12:30 PM

Speaker 3
Bethany Hospital

Chicago, Illinois. 60290

Meeting Times
Sunday - 8:00 AM

Speaker Meeting
Hazelden Office

Chicago, Illinois. 60610

Meeting Times
Saturday - 9:00 AM

Speaker/discussion
Rogers Park Alano Club
7033 N Clark St
Chicago, Illinois. 60626

Meeting Times
Sunday - 8:00 AM

Speaker/step (women)
Mustard Seed
507 W North Ave
Chicago, Illinois. 60610

Meeting Times
Sunday - 2:30 AM

Spinning Wheel Nooners
Hazelden Office

Chicago, Illinois. 60610

Meeting Times
Monday - 12:00 PM

Spiritual Foundation Gp - Big Book Study
Bethany Hospital

Chicago, Illinois. 60290

Meeting Times
Tuesday - 7:00 AM

Spiritual Topic
Lincoln Park Alano Club
2100 N Sheffield Ave
Chicago, Illinois. 60614

Meeting Times
Monday - 8:00 AM

Spirituality
Lincoln Park Alano Club
2100 N Sheffield Ave
Chicago, Illinois. 60614

Meeting Times
Monday - 6:00 AM

Spirituality Meeting
New Beginnings
7848 S Homan Ave
Chicago, Illinois. 60652

Meeting Times
Monday - 2:00 AM

Spirituality Speaker
Rogers Park Alano Club
7033 N Clark St
Chicago, Illinois. 60626

Meeting Times
Saturday - 9:00 AM

Spotkania Grup
West Side Alano
4953 W Addison St
Chicago, Illinois. 60641

Meeting Times
Monday - 8:15 AM
Wednesday - 9:00 AM

Spotkania Grup (polish)
4771 N Milwaukee Ave
Chicago, Illinois. 60630

Meeting Times
Sunday - 9:00 AM 8:00 AM
Monday - 7:00 AM
Wednesday - 7:00 AM
Saturday - 7:00 AM

Spotkania Grup (polish) 2
Polish American Assoc
3834 N Cicero Ave
Chicago, Illinois. 60641

Meeting Times
Saturday - 4:00 AM

Spotkania Grup 2
4959 W Addison St
Chicago, Illinois. 60641

Meeting Times
Saturday - 9:30 AM

Spotkania Grup 3
4959 W Addison St
Chicago, Illinois. 60641

Meeting Times
Sunday - 1:00 AM

Spotkania Grup 4
4959 W Addison St
Chicago, Illinois. 60641

Meeting Times
Sunday - 3:00 AM

St Bedes Wednesday
Bethany Hospital

Chicago, Illinois. 60290

Meeting Times
Wednesday - 8:00 AM

St Daniels Sun Night Step
St Daniel's Ch Rectory
5330 S Natoma Ave
Chicago, Illinois. 60638

Meeting Times
Sunday - 8:00 AM

St Josephs At Mercy
Bethany Hospital

Chicago, Illinois. 60290

Meeting Times
Tuesday - 7:00 AM

St Juliana
Bethany Hospital

Chicago, Illinois. 60290

Meeting Times
Thursday - 8:30 AM

St Leonards 12&12 Candelight
Bethany Hospital

Chicago, Illinois. 60290

Meeting Times
Monday - 6:00 AM
Wednesday - 6:00 AM

St Leonards Ex-offenders
Bethany Hospital

Chicago, Illinois. 60290

Meeting Times
Friday - 6:00 AM

St Margarets Bb Ii
St Margarets Rect
9837 S Throop St
Chicago, Illinois. 60643

Meeting Times
Sunday - 7:30 AM

St Margarets Big Book
St Margarets Rect
9837 S Throop St
Chicago, Illinois. 60643

Meeting Times
Saturday - 10:00 AM

St Symphorosa 7x7
St Symphorosa Ch
5940 W 62nd St
Chicago, Illinois. 60638

Meeting Times
Thursday - 8:00 AM

Steelworkers
Lake Edge Alano Klub
10105 S Ewing Ave
Chicago, Illinois. 60617

Meeting Times
Tuesday - 8:00 AM

Step
Northwest Edge Alano Club
3813 N Harlem Ave
Chicago, Illinois. 60634

Meeting Times
Monday - 10:00 AM
Tuesday - 10:00 AM
Friday - 5:30 AM

Step & Disc
Northwest Edge Alano Club
3813 N Harlem Ave
Chicago, Illinois. 60634

Meeting Times
Sunday - 3:00 AM

Step & Discussion
West Side Alano
4953 W Addison St
Chicago, Illinois. 60641

Meeting Times
Monday - 8:30 AM 10:30 AM
Wednesday - 8:30 AM
Friday - 10:00 AM

Step & Tradition
Rogers Park Alano Club
7033 N Clark St
Chicago, Illinois. 60626

Meeting Times
Thursday - 8:00 AM
Saturday - 10:30 AM

Step 1,2,3 Speaker
Lincoln Park Alano Club
2100 N Sheffield Ave
Chicago, Illinois. 60614

Meeting Times
Friday - 8:00 AM

Step 2
Northwest Edge Alano Club
3813 N Harlem Ave
Chicago, Illinois. 60634

Meeting Times
Tuesday - 6:30 AM

Step 3
Northwest Edge Alano Club
3813 N Harlem Ave
Chicago, Illinois. 60634

Meeting Times
Tuesday - 8:30 AM
Thursday - 8:30 AM

Step 4
Northwest Edge Alano Club
3813 N Harlem Ave
Chicago, Illinois. 60634

Meeting Times
Saturday - 4:45 AM

Step I Speaker
Rogers Park Alano Club
7033 N Clark St
Chicago, Illinois. 60626

Meeting Times
Saturday - 8:00 AM

Step Meeting
Northwest Edge Alano Club
3813 N Harlem Ave
Chicago, Illinois. 60634

Meeting Times
Wednesday - 10:00 AM

Step Meeting (polish Speaking)
West Side Alano
4953 W Addison St
Chicago, Illinois. 60641

Meeting Times
Thursday - 9:00 AM

Step Mtg (polish)
West Side Alano
4953 W Addison St
Chicago, Illinois. 60641

Meeting Times
Thursday - 12:30 PM

Step-tradition Mtg
Hazelden Office

Chicago, Illinois. 60610

Meeting Times
Wednesday - 12:00 PM

Step/discussion
Bethany Hospital

Chicago, Illinois. 60290

Meeting Times
Monday - 7:30 AM

Step/topic
Lincoln Park Alano Club
2100 N Sheffield Ave
Chicago, Illinois. 60614

Meeting Times
Sunday - 11:00 AM

Stepladder Am
Rogers Park Alano Club
7033 N Clark St
Chicago, Illinois. 60626

Meeting Times
Tuesday - 10:30 AM

Stepladder Pm
Rogers Park Alano Club
7033 N Clark St
Chicago, Illinois. 60626

Meeting Times
Tuesday - 8:00 AM

Steps & Discussion
West Side Alano
4953 W Addison St
Chicago, Illinois. 60641

Meeting Times
Friday - 10:30 AM

Steps & Discussion N/s
West Side Alano
4953 W Addison St
Chicago, Illinois. 60641

Meeting Times
Tuesday - 6:30 AM

Steps & Recovery Topic
Lincoln Park Alano Club
2100 N Sheffield Ave
Chicago, Illinois. 60614

Meeting Times
Friday - 6:00 AM

Steps & Traditions
Southwest Alano Club
1701 W 43rd St
Chicago, Illinois. 60609

Meeting Times
Wednesday - 6:00 AM

Steps & Traditions 2
Southwest Alano Club
1701 W 43rd St
Chicago, Illinois. 60609

Meeting Times
Wednesday - 8:00 AM

Steps & Traditions 3
Southwest Alano Club
1701 W 43rd St
Chicago, Illinois. 60609

Meeting Times
Wednesday - 10:00 AM

Steps 1-2-3
Bethany Hospital

Chicago, Illinois. 60290

Meeting Times
Saturday - 10:00 AM

Steps At 12:10
Chicago Aa Office
180 N Wabash Ave #305
Chicago, Illinois. 60601

Meeting Times
Wednesday - 12:10 PM

Steps To Sobriety
Hazelden Office

Chicago, Illinois. 60610

Meeting Times
Monday - 12:15 PM

Stools & Bottles
New Valentine Alano
2997 S Archer Ave
Chicago, Illinois. 60608

Meeting Times
Monday - 5:45 AM 8:00 AM
Wednesday - 2:00 AM

Straight & Sober
Bethany Hospital

Chicago, Illinois. 60290

Meeting Times
Friday - 6:05 AM

Straight From The Books
Lake Edge Alano Klub
10105 S Ewing Ave
Chicago, Illinois. 60617

Meeting Times
Sunday - 6:00 AM

Streeterville Gay Grp (men)
Bethany Hospital

Chicago, Illinois. 60290

Meeting Times
Wednesday - 6:00 AM

Studying The Books
Bethany Hospital

Chicago, Illinois. 60290

Meeting Times
Wednesday - 6:00 AM

Sunday Afternoon
Bethany Hospital

Chicago, Illinois. 60290

Meeting Times
Sunday - 4:30 AM

Sunday Disc. Poormans Bkfst
Southwest Alano Club
1701 W 43rd St
Chicago, Illinois. 60609

Meeting Times
Sunday - 10:00 AM

Sunday Night
Bethany Hospital

Chicago, Illinois. 60290

Meeting Times
Sunday - 8:00 AM

Sunday Night Step
Bethany Hospital

Chicago, Illinois. 60290

Meeting Times
Sunday - 8:00 AM

Sunday Nite 10:15
Wicker Park Alano Club
2601 W North Ave
Chicago, Illinois. 60622

Meeting Times
Sunday - 10:15 AM

Sunday Nite Step
Hazelden Office

Chicago, Illinois. 60610

Meeting Times
Sunday - 7:30 AM

Sunday Step
Ignatia House
3052 W Belmont Ave
Chicago, Illinois. 60618

Meeting Times
Sunday - 7:00 AM

Sunshine
Bethany Hospital

Chicago, Illinois. 60290

Meeting Times
Sunday - 4:00 AM

Survivors
Boys To Men
1503 W 68th St
Chicago, Illinois. 60636

Meeting Times
Tuesday - 7:00 AM
Thursday - 8:30 AM

Survivors Group
Lake Edge Alano Klub
10105 S Ewing Ave
Chicago, Illinois. 60617

Meeting Times
Wednesday - 6:00 AM

Sw Beverly I
Bethany Hospital

Chicago, Illinois. 60290

Meeting Times
Sunday - 7:30 AM

Talk About Recovery Group
Wanderer's Club
8936 S Ashland Ave
Chicago, Illinois. 60620

Meeting Times
Monday - 1:00 AM
Saturday - 1:00 AM

Tape Meeting 12 Steps
Wicker Park Alano Club
2601 W North Ave
Chicago, Illinois. 60622

Meeting Times
Monday - 9:00 AM

Tgif
Bethany Hospital

Chicago, Illinois. 60290

Meeting Times
Friday - 5:45 AM

Tgif Speaker
Rogers Park Alano Club
7033 N Clark St
Chicago, Illinois. 60626

Meeting Times
Friday - 6:30 AM

Thank God Its Friday
Ch Of 3 Crosses
333 W Wisconsin St
Chicago, Illinois. 60614

Meeting Times
Friday - 12:00 PM

The 2 Oclock Group
Bethany Hospital

Chicago, Illinois. 60290

Meeting Times
Wednesday - 2:00 AM

The 7:15 Early Meeting
Hazelden Office

Chicago, Illinois. 60610

Meeting Times
Monday - 7:15 AM
Tuesday - 7:15 AM
Wednesday - 7:15 AM
Thursday - 7:15 AM
Friday - 7:15 AM

The Best Meeting In Chicago
Bethany Hospital

Chicago, Illinois. 60290

Meeting Times
Sunday - 1:30 AM

The Breakfast Table
Recovery House
4704 W Irving Park Rd #2
Chicago, Illinois. 60641

Meeting Times
Sunday - 11:00 AM

The Circle Of Anonymity
Bethany Hospital

Chicago, Illinois. 60290

Meeting Times
Monday - 7:00 AM

The Family
Bethany Hospital

Chicago, Illinois. 60290

Meeting Times
Monday - 6:00 AM

The Halco Group (candlelite)
Atonement Parish Hall
5749 N Kenmore Ave
Chicago, Illinois. 60660

Meeting Times
Friday - 7:00 AM

The Life Of Riley Stepping Stones Memorial
Bethany Hospital

Chicago, Illinois. 60290

Meeting Times
Thursday - 7:30 AM

The Studios
1801 S Wabash Ave
Chicago, Illinois. 60616

Meeting Times
Wednesday - 7:00 AM

The Turning Point
Bethany Hospital

Chicago, Illinois. 60290

Meeting Times
Monday - 1:00 AM
Wednesday - 1:00 AM

The Webster Group 12 Steps
Bethany Hospital

Chicago, Illinois. 60290

Meeting Times
Thursday - 3:00 AM

The Wells St Group
Ch Of 3 Crosses
333 W Wisconsin St
Chicago, Illinois. 60614

Meeting Times
Friday - 7:00 AM

The Womens Mtg
Bethany Hospital

Chicago, Illinois. 60290

Meeting Times
Saturday - 2:30 AM

There Is A Solution
Bethany Hospital

Chicago, Illinois. 60290

Meeting Times
Wednesday - 7:00 AM

Theres A Solution
Bethany Hospital

Chicago, Illinois. 60290

Meeting Times
Tuesday - 11:00 AM

Thirsty Thursday
Bethany Hospital

Chicago, Illinois. 60290

Meeting Times
Thursday - 7:00 AM

This Is It
Seadac
8640 S South Chicago Ave
Chicago, Illinois. 60617

Meeting Times
Monday - 7:00 AM
Thursday - 7:00 AM

Thought For The Day
Bethany Hospital

Chicago, Illinois. 60290

Meeting Times
Sunday - 10:00 AM
Wednesday - 10:00 AM

Thursday Caso Big Book Group
Chicago Aa Office
180 N Wabash Ave #305
Chicago, Illinois. 60601

Meeting Times
Thursday - 2:30 AM

Thursday Early Birds
Bethany Hospital

Chicago, Illinois. 60290

Meeting Times
Thursday - 7:00 AM

Thursday Night Beginners
Christopher Hse
2507 N Greenview Ave
Chicago, Illinois. 60614

Meeting Times
Thursday - 7:00 AM

Thursday Night Big Book
Recovery House
4704 W Irving Park Rd #2
Chicago, Illinois. 60641

Meeting Times
Thursday - 8:00 AM 6:30 AM

Thursday Night Promises
Lake Edge Alano Klub
10105 S Ewing Ave
Chicago, Illinois. 60617

Meeting Times
Thursday - 8:00 AM

Thursday Night Step Meeting
Bethany Hospital

Chicago, Illinois. 60290

Meeting Times
Thursday - 6:30 AM

Thursday Park Beginners
Bethany Hospital

Chicago, Illinois. 60290

Meeting Times
Thursday - 7:00 AM

Thursday Speaker Mtg
Metcalf Bldg
77 W Jackson Blvd
Chicago, Illinois. 60604

Meeting Times
Thursday - 12:00 PM

Tiffin
West Side Alano
4953 W Addison St
Chicago, Illinois. 60641

Meeting Times
Wednesday - 8:30 AM

Time For Life
Hazelden Office

Chicago, Illinois. 60610

Meeting Times
Thursday - 5:45 AM

Tobacco Rd Adventurer Expanding
St Killian Rect
8725 S May St
Chicago, Illinois. 60620

Meeting Times
Wednesday - 6:00 AM

Today Only
Bethany Hospital

Chicago, Illinois. 60290

Meeting Times
Friday - 7:30 AM

Together Well Make It Candlelight Vi
Provident Hosp
500 E 51st St
Chicago, Illinois. 60615

Meeting Times
Friday - 7:00 AM

Toipc & Discussion
Bethany Hospital

Chicago, Illinois. 60290

Meeting Times
Monday - 9:00 AM

Tommy G Open Ii
Bethany Hospital

Chicago, Illinois. 60290

Meeting Times
Monday - 8:00 AM

Topic
Fellowship Club
13819 S Green Bay Ave
Chicago, Illinois. 60633

Meeting Times
Tuesday - 12:00 PM
Wednesday - 5:30 AM

Topic & Dicussion
New Beginnings
7848 S Homan Ave
Chicago, Illinois. 60652

Meeting Times
Monday - 6:00 AM

Topic & Discussion
Wicker Park Alano Club
2601 W North Ave
Chicago, Illinois. 60622

Meeting Times
Monday - 10:30 AM
Thursday - 11:00 AM
Friday - 8:00 AM
Saturday - 11:00 AM

Topic & Discussion 2
Wicker Park Alano Club
2601 W North Ave
Chicago, Illinois. 60622

Meeting Times
Friday - 10:15 AM
Saturday - 10:15 AM

Topic And Discussion
Wicker Park Alano Club
2601 W North Ave
Chicago, Illinois. 60622

Meeting Times
Tuesday - 5:00 AM
Wednesday - 9:00 AM
Saturday - 5:00 AM

Topic Discussion
Lincoln Park Alano Club
2100 N Sheffield Ave
Chicago, Illinois. 60614

Meeting Times
Wednesday - 8:00 AM

Topic-card Mtg
Southwest Alano Club
1701 W 43rd St
Chicago, Illinois. 60609

Meeting Times
Saturday - 2:00 AM

Topic/discussion
Rogers Park Alano Club
7033 N Clark St
Chicago, Illinois. 60626

Meeting Times
Monday - 7:00 AM
Tuesday - 7:00 AM
Thursday - 7:00 AM

Total Abstinence 12 & 12
Bethany Hospital

Chicago, Illinois. 60290

Meeting Times
Saturday - 10:00 AM

Tower Step
Bethany Hospital

Chicago, Illinois. 60290

Meeting Times
Tuesday - 7:30 AM

Tradition/step Speaker
Wicker Park Alano Club
2601 W North Ave
Chicago, Illinois. 60622

Meeting Times
Wednesday - 6:30 AM

Tuesday Big Book
Southwest Alano Club
1701 W 43rd St
Chicago, Illinois. 60609

Meeting Times
Tuesday - 10:00 AM

Tuesday Board
Hazelden Office

Chicago, Illinois. 60610

Meeting Times
Tuesday - 12:00 PM

Tuesday Early Birds
Bethany Hospital

Chicago, Illinois. 60290

Meeting Times
Tuesday - 7:00 AM

Tuesday Night Meditation Mtg
Ebenezer Ch
1650 W Foster Ave
Chicago, Illinois. 60640

Meeting Times
Tuesday - 6:00 AM

Tuesday Nite 12&12
Bethany Hospital

Chicago, Illinois. 60290

Meeting Times
Monday - 6:00 AM
Tuesday - 6:00 AM

Turning Point Iii
Bethany Hospital

Chicago, Illinois. 60290

Meeting Times
Sunday - 12:30 PM

Twelve & Twelve
Bethany Hospital

Chicago, Illinois. 60290

Meeting Times
Monday - 2:00 AM
Wednesday - 10:00 AM
Saturday - 6:00 AM

Twelve Oclock High
Bethany Hospital

Chicago, Illinois. 60290

Meeting Times
Tuesday - 12:05 PM

Twelve Steps
Bethany Hospital

Chicago, Illinois. 60290

Meeting Times
Sunday - 4:30 AM

Ukranian Village 3rd & 11th
Bethany Hospital

Chicago, Illinois. 60290

Meeting Times
Sunday - 5:00 AM

Un Buen Camino
4309 W 63rd St
Chicago, Illinois. 60629

Meeting Times
Monday - 7:00 AM

Un Buen Dia
3740 W 63rd St
Chicago, Illinois. 60629

Meeting Times
Sunday - 7:00 AM
Monday - 7:00 AM
Tuesday - 7:00 AM
Wednesday - 7:00 AM
Thursday - 7:00 AM
Friday - 7:00 AM
Saturday - 7:00 AM

Una Luz En Mi Camino
2006 W Devon Ave
Chicago, Illinois. 60645

Meeting Times
Sunday - 8:00 AM
Monday - 8:00 AM
Tuesday - 8:00 AM
Wednesday - 8:00 AM
Thursday - 8:00 AM
Friday - 8:00 AM
Saturday - 8:00 AM

Una Nueva Esperanza
725 N Western Ave
Chicago, Illinois. 60612

Meeting Times
Sunday - 8:30 AM
Monday - 8:30 AM
Tuesday - 8:30 AM
Wednesday - 8:30 AM
Thursday - 8:30 AM
Friday - 8:30 AM
Saturday - 8:30 AM

Una Nueva Esperanza 2
725 N Western Ave
Chicago, Illinois. 60612

Meeting Times
Sunday - 12:30 PM
Monday - 12:30 PM
Tuesday - 12:30 PM
Wednesday - 12:30 PM
Thursday - 12:30 PM
Friday - 12:30 PM
Saturday - 12:30 PM

Una Nueva Esperanza 3
725 N Western Ave
Chicago, Illinois. 60612

Meeting Times
Friday - 11:59 AM

Una Nueva Esperanza 4
725 N Western Ave
Chicago, Illinois. 60612

Meeting Times
Saturday - 10:30 AM

Unicorn Candlelight
St Cornelius Rect
5430 W Foster Ave
Chicago, Illinois. 60630

Meeting Times
Thursday - 8:30 AM

United In Faith Living Sober
Bethany Hospital

Chicago, Illinois. 60290

Meeting Times
Friday - 7:00 AM

United We Stand
Bethany Hospital

Chicago, Illinois. 60290

Meeting Times
Saturday - 10:00 AM

Usual Suspects
Lincoln Park Alano Club
2100 N Sheffield Ave
Chicago, Illinois. 60614

Meeting Times
Sunday - 7:30 AM

View Of The Lake
Bethany Hospital

Chicago, Illinois. 60290

Meeting Times
Monday - 5:30 AM

Volver A Nacer
2259 S Western Ave
Chicago, Illinois. 60608

Meeting Times
Sunday - 6:00 AM
Monday - 6:00 AM
Tuesday - 6:00 AM
Wednesday - 6:00 AM
Thursday - 6:00 AM
Friday - 6:00 AM
Saturday - 6:00 AM

Volver A Nacer 2
2259 S Western Ave
Chicago, Illinois. 60608

Meeting Times
Sunday - 11:00 AM
Monday - 11:00 AM
Tuesday - 11:00 AM
Wednesday - 11:00 AM
Thursday - 11:00 AM
Friday - 11:00 AM
Saturday - 11:00 AM

Washington Park
Bethany Hospital

Chicago, Illinois. 60290

Meeting Times
Sunday - 10:00 AM

Watertower
Fieldhouse
808 N Lake Shore Dr
Chicago, Illinois. 60611

Meeting Times
Thursday - 8:00 AM

We Came To Believe
Bethany Hospital

Chicago, Illinois. 60290

Meeting Times
Thursday - 7:00 AM

We Care
Bethany Hospital

Chicago, Illinois. 60290

Meeting Times
Monday - 8:00 AM

We Made A Decision
Bethany Hospital

Chicago, Illinois. 60290

Meeting Times
Saturday - 10:00 AM

We Stood At The Turning Point
Boys To Men
1503 W 68th St
Chicago, Illinois. 60636

Meeting Times
Saturday - 5:00 AM

Webster Ave Mens
Bethany Hospital

Chicago, Illinois. 60290

Meeting Times
Monday - 7:00 AM

Wed Night Disc
Bethany Hospital

Chicago, Illinois. 60290

Meeting Times
Wednesday - 8:00 AM

Wellington Group
Bethany Hospital

Chicago, Illinois. 60290

Meeting Times
Friday - 7:30 AM

Wellington Step Study
Illinois Masonic Hospital
836 W Wellington Ave
Chicago, Illinois. 60657

Meeting Times
Monday - 8:00 AM

West Pullman Principles Before Personalites
3711 W Fullerton Ave
Chicago, Illinois. 60647

Meeting Times
Wednesday - 10:30 AM

West Pullman Principles Before Personalities
3711 W Fullerton Ave
Chicago, Illinois. 60647

Meeting Times
Monday - 10:30 AM

West Side Womens Big Book Study
Bethany Hospital

Chicago, Illinois. 60290

Meeting Times
Monday - 7:00 AM
Wednesday - 7:00 AM

Where Are We In Recovery
Bethany Hospital

Chicago, Illinois. 60290

Meeting Times
Tuesday - 6:00 AM

Whiners & Moaners
Bethany Hospital

Chicago, Illinois. 60290

Meeting Times
Thursday - 11:00 AM

Whistle Stop
Bethany Hospital

Chicago, Illinois. 60290

Meeting Times
Tuesday - 1:00 AM

Why We Were Chosen
Bethany Hospital

Chicago, Illinois. 60290

Meeting Times
Sunday - 10:00 AM

Wicker Park Mens Group
Wicker Park Alano Club
2601 W North Ave
Chicago, Illinois. 60622

Meeting Times
Sunday - 2:30 AM

Wicker Park Womens Group
Wicker Park Alano Club
2601 W North Ave
Chicago, Illinois. 60622

Meeting Times
Sunday - 4:30 AM

Wielka Ksiega (big Book)
3740 W 63rd St
Chicago, Illinois. 60629

Meeting Times
Sunday - 7:00 AM
Wednesday - 7:00 AM

Wilson Ave
Swedish Covenant Hosp.
W Winona
Chicago, Illinois. 60640

Meeting Times
Sunday - 10:30 AM

Winners & Beginners
West Side Alano
4953 W Addison St
Chicago, Illinois. 60641

Meeting Times
Wednesday - 7:00 AM

Wisconsin Ave Thurs
Ch Of 3 Crosses
333 W Wisconsin St
Chicago, Illinois. 60614

Meeting Times
Thursday - 4:00 AM

Women Aa Study Prog
West Side Alano
4953 W Addison St
Chicago, Illinois. 60641

Meeting Times
Friday - 7:30 AM

Women Group
Bethany Hospital

Chicago, Illinois. 60290

Meeting Times
Thursday - 5:30 AM

Women In Serenity
Fellowship Club
13819 S Green Bay Ave
Chicago, Illinois. 60633

Meeting Times
Thursday - 10:30 AM

Women On The Verge
Bethany Hospital

Chicago, Illinois. 60290

Meeting Times
Tuesday - 6:30 AM

Womens
Bethany Hospital

Chicago, Illinois. 60290

Meeting Times
Friday - 7:15 AM

Womens 12&12 Meeting
Hazelden Office

Chicago, Illinois. 60610

Meeting Times
Monday - 7:00 AM

Womens A New Beginning
Bethany Hospital

Chicago, Illinois. 60290

Meeting Times
Tuesday - 7:30 AM

Womens Big Book Step
Hazelden Office

Chicago, Illinois. 60610

Meeting Times
Thursday - 7:00 AM

Womens Discussion
Northwest Edge Alano Club
3813 N Harlem Ave
Chicago, Illinois. 60634

Meeting Times
Monday - 6:30 AM
Wednesday - 6:00 AM 6:30 AM

Womens Discussion Step
Bethany Hospital

Chicago, Illinois. 60290

Meeting Times
Saturday - 10:30 AM

Womens Meeting
New Beginnings
7848 S Homan Ave
Chicago, Illinois. 60652

Meeting Times
Sunday - 6:00 AM

Womens Tuesday Step #1
Ch Of 3 Crosses
333 W Wisconsin St
Chicago, Illinois. 60614

Meeting Times
Tuesday - 6:00 AM

Womens Way
Hazelden Office

Chicago, Illinois. 60610

Meeting Times
Thursday - 6:00 AM

Wrigley Group "big Book"
Bethany Hospital

Chicago, Illinois. 60290

Meeting Times
Wednesday - 5:45 AM

Y-not
Lawson Ymca
30 W Chicago Ave
Chicago, Illinois. 60654

Meeting Times
Saturday - 8:30 AM

You Are Not Alone (yana)
Salvation Army
11363 S Central Park Ave
Chicago, Illinois. 60655

Meeting Times
Friday - 8:00 AM

You Are Not Alone 12 & 12
7120 S Normal Ave
Chicago, Illinois. 60621

Meeting Times
Tuesday - 7:00 AM

Young People
Seadac
8640 S South Chicago Ave
Chicago, Illinois. 60617

Meeting Times
Wednesday - 7:00 AM
Thursday - 5:30 AM

Young People (step)
Bethany Hospital

Chicago, Illinois. 60290

Meeting Times
Monday - 6:00 AM

Young People Candlelight
Bethany Hospital

Chicago, Illinois. 60290

Meeting Times
Monday - 10:00 AM

Young People Speaker
Wicker Park Alano Club
2601 W North Ave
Chicago, Illinois. 60622

Meeting Times
Friday - 9:30 AM

Young Peoples 12&12
Bethany Hospital

Chicago, Illinois. 60290

Meeting Times
Wednesday - 8:00 AM

Young Peoples Big Book
Ch Of Our Savior
530 W Fullerton Pkwy
Chicago, Illinois. 60614

Meeting Times
Sunday - 8:15 AM
Monday - 8:15 AM

Zycie W Trzezwosci (living Sober)
Bethany Hospital

Chicago, Illinois. 60290

Meeting Times
Thursday - 7:00 AM

Al-Anon Family Support Group Meetings in Chicago, Illinois
12 & 12 At 12 AFG
737 N. Michigan Ave
Chicago, Illinois.

Meeting Times
Friday - 12:15 PM

319 Wednesday Morning AFG
319 East 75th Street
Chicago, Illinois.

Meeting Times
Wednesday - 11:00 AM

Abramos El Corazon GFA
2016 W 19th Street
Chicago, Illinois.

Meeting Times
Monday - 7:00 PM
Wednesday - 7:00 PM

Alegria De Vivir AFG
4949 W Patterson Ave
Chicago, Illinois.

Meeting Times
Thursday - 6:30 PM
Saturday - 10:30 AM

All In The Family AFG
2525 S King Drive
Chicago, Illinois.

Meeting Times
Friday - 7:30 PM

Aprendiendo A Vivir AFG
2250 N McVicker Ave
Chicago, Illinois.

Meeting Times
Monday - 6:30 PM

Buscando Paz AFG
2651 S. Central Park Ave
Chicago, Illinois.

Meeting Times
Monday - 9:30 AM

Caring And Sharing AFG
5650 N Canfield Ave
Chicago, Illinois.

Meeting Times
Saturday - 9:30 AM

Cherry Tree AFG
4454 N Damen Ave
Chicago, Illinois.

Meeting Times
Wednesday - 7:30 PM

Chicago Al-Anon Beginners Group
1111 N Wells St.
Chicago, Illinois.

Meeting Times
Tuesday - 6:00 PM

Chicago Riverside AFG
550 W Washington Blvd
Chicago, Illinois.

Meeting Times
Wednesday - 12:00 PM

Come As You Are AFG
319 E 75th St
Chicago, Illinois.

Meeting Times
Thursday - 7:00 PM

Conservalo Siempre AFG
1650 W 17th St
Chicago, Illinois.

Meeting Times
Friday - 7:00 PM

Edgebrook Family AFG
6201 W Peterson Ave
Chicago, Illinois.

Meeting Times
Monday - 8:00 PM

Eleventh Step Silent Meditation
2751 W Winona St.
Chicago, Illinois.

Meeting Times
Saturday - 7:30 PM

Fe Y Esperanza AFG
6243 S Fairfield Ave
Chicago, Illinois.

Meeting Times
Saturday - 10:00 AM

First Things First AFG
5207 N Clark St
Chicago, Illinois.

Meeting Times
Thursday - 7:05 AM

For Me AFG
5300 S Natoma
Chicago, Illinois.

Meeting Times
Wednesday - 7:30 PM

Fresh Start AFG
2958 N Damen
Chicago, Illinois.

Meeting Times
Thursday - 9:30 AM

Friday Lunch Bunch AFG
77 W Washington St
Chicago, Illinois.

Meeting Times
Friday - 12:10 PM

Friday Serenity Group
4511 N Hermitage Ave
Chicago, Illinois.

Meeting Times
Friday - 12:00 PM

Gateway To The West Loop AFG
700 S Morgan
Chicago, Illinois.

Meeting Times
Monday - 6:00 PM

Grupos De Familia Al-Anon
2016 W 19th St
Chicago, Illinois.

Meeting Times
Sunday - 3:00 PM

Help And Healing Alateen
4511 North Hermitage Avenue
Chicago, Illinois.

Meeting Times
Wednesday - 6:00 PM

How Al-Anon Works
3425 N Damen Ave
Chicago, Illinois.

Meeting Times
Tuesday - 7:30 PM

Hyde Park AFG
5650 S Woodlawn Ave
Chicago, Illinois.

Meeting Times
Wednesday - 8:00 PM

Joy In Living AFG
6525 W Irving Park Rd
Chicago, Illinois.

Meeting Times
Monday - 9:30 AM

Keep It Simple AFG
3338 N Broadway St.
Chicago, Illinois.

Meeting Times
Friday - 7:30 PM

LaSalle At Elm AFG
1133 N LaSalle Avenue
Chicago, Illinois.

Meeting Times
Tuesday - 7:15 PM

Lincoln Park Legacies AFG
2100 N Sheffield Ave
Chicago, Illinois.

Meeting Times
Friday - 9:00 AM

Living With Sobriety AFG
5555 N Lincoln Ave
Chicago, Illinois.

Meeting Times
Tuesday - 12:00 PM
Thursday - 8:00 PM

Lois AFG
1709 W Lunt Ave
Chicago, Illinois.

Meeting Times
Friday - 6:30 PM

Lunes A Las AFG
2016 W 19th Street
Chicago, Illinois.

Meeting Times
Monday - 7:00 PM

Manantial De Vida
4155 S. Rockwell St.
Chicago, Illinois.

Meeting Times
Wednesday - 6:30 PM

Manantial De Vida
4155 S. Rockwell St.
Chicago, Illinois.

Meeting Times
Friday - 9:00 AM

Monday Night Tools For Recovery AFG
65 East Huron St; Burrill Hall
Chicago, Illinois.

Meeting Times
Monday - 6:00 PM

New Town Serenity AFG
2900 N Lakeshore Drive
Chicago, Illinois.

Meeting Times
Sunday - 2:00 PM

Newcomers At Noon AFG
77 West Washington St
Chicago, Illinois.

Meeting Times
Wednesday - 12:00 PM

Northwest Morning AFG
4335 W Lawrence Ave
Chicago, Illinois.

Meeting Times
Wednesday - 9:30 AM

Nuevo Amanecer AFG
2226 N Hoyne St
Chicago, Illinois.

Meeting Times
Saturday - 10:00 AM

One Day At A Time AFG
2335 N Orchard St
Chicago, Illinois.

Meeting Times
Monday - 7:00 PM

Other Side Of Belmont AFG
621 W Belmont Ave
Chicago, Illinois.

Meeting Times
Wednesday - 7:00 PM

Partners Of No Cop Outs AFG
816 W 31st St
Chicago, Illinois.

Meeting Times
Tuesday - 7:30 PM

Przebudzenie
5835 W Irving Park Rd
Chicago, Illinois.

Meeting Times
Saturday - 5:30 PM

Release AFG
8200 So Kostner
Chicago, Illinois.

Meeting Times
Thursday - 8:00 PM

Saturday Morning Choices AFG
836 West Wellington Ave
Chicago, Illinois.

Meeting Times
Saturday - 10:30 AM

Saturday Oasis AFG
6525 W Irving Park Rd
Chicago, Illinois.

Meeting Times
Saturday - 9:30 AM

Serenity On Friday Night AFG
4233 West 65th Street
Chicago, Illinois.

Meeting Times
Friday - 7:30 PM

Serenity Seekers AFG
2751 W. Winona St.
Chicago, Illinois.

Meeting Times
Sunday - 11:00 AM

Shared Hope AFG
10161 S. Longwood Dr.
Chicago, Illinois.

Meeting Times
Thursday - 8:00 PM

Sheridan Park Easy Does It AFG
909 W Belmont Ave #2
Chicago, Illinois.

Meeting Times
Saturday - 10:00 AM

Solo Por Hoy AFG
2434 S California Ave
Chicago, Illinois.

Meeting Times
Thursday - 6:00 PM

Solutions & Serenity
1650 W Foster Ave
Chicago, Illinois.

Meeting Times
Monday - 7:30 PM

South Loop Steps AFG
57 E 16th Street
Chicago, Illinois.

Meeting Times
Wednesday - 7:00 PM

Stepping With Serenity AFG
6214 N Glenwood Ave
Chicago, Illinois.

Meeting Times
Sunday - 7:00 PM

Steps & Slogans AFG
3751 North Broadway Avenue
Chicago, Illinois.

Meeting Times
Thursday - 7:30 PM

Steps To Serenity
6930 S Cottage Grove Ave
Chicago, Illinois.

Meeting Times
Tuesday - 10:00 AM

Sunday By The Beach AFG
5959 N Sheridan Rd
Chicago, Illinois.

Meeting Times
Sunday - 4:00 PM

Sunday Serenity Seekers AFG
5555 N Lincoln Ave
Chicago, Illinois.

Meeting Times
Sunday - 11:00 AM

Sunnyside AFG
4454 N Damen Ave
Chicago, Illinois.

Meeting Times
Saturday - 2:00 PM

Sunrise AFG
5207 N Clark St
Chicago, Illinois.

Meeting Times
Tuesday - 7:05 AM

The Other Side AFG
615 W Wellington Ave
Chicago, Illinois.

Meeting Times
Friday - 8:00 PM

Thursday Morning AFG
6725 W Devon Ave
Chicago, Illinois.

Meeting Times
Thursday - 9:30 AM

Thursday Nite Men's Stag AFG
6626 N Oliphant Ave
Chicago, Illinois.

Meeting Times
Thursday - 8:15 PM

Thursday Noon AFG
77 W Washington St
Chicago, Illinois.

Meeting Times
Thursday - 12:10 PM

Tuesday Noon Loop AFG
77 W Washington St
Chicago, Illinois.

Meeting Times
Tuesday - 12:10 PM

Un Camino De Recuperacion
5511 S Sawyer Ave
Chicago, Illinois.

Meeting Times
Thursday - 6:30 PM
Saturday - 12:00 PM

Un Nuevo Amanecer #2 AFG
2717 West 59th Street
Chicago, Illinois.

Meeting Times
Saturday - 1:30 PM

Una Nueva Esperanza AFG
10509 S Torrence Avenue
Chicago, Illinois.

Meeting Times
Friday - 7:00 PM

Valor Para Vivir Alateen
2016 W 19th St
Chicago, Illinois.

Meeting Times
Friday - 6:30 PM

Venceremos AFG
10201 South Ewing
Chicago, Illinois.

Meeting Times
Monday - 10:30 AM

Vivir De Nuevo AFG
2651 S. Central Park Ave
Chicago, Illinois.

Meeting Times
Monday - 6:00 PM

Wednesday Night Hope AFG
3935 N Melvina
Chicago, Illinois.

Meeting Times
Wednesday - 7:00 PM

Wednesday Night Hyde Park Alateen
5650 South Woodlawn
Chicago, Illinois.

Meeting Times
Wednesday - 8:00 PM

West Irving Park AFG
3857 N Kostner Ave.
Chicago, Illinois.

Meeting Times
Tuesday - 9:30 AM

WSPARCIE
5835 W Irving Park Rd
Chicago, Illinois.

Meeting Times
Tuesday - 8:00 PM

Narcotics Anonymous Meetings in Chicago, Illinois
Addicts In Recovery Group
415 South Kilpatrick Avenue
Chicago, IL. 60644
Notes: Addicts in Recovery Group Open

Meeting Times
Monday - 12:00 PM

Advocate Illinois Masonic Medical Center
836 West Wellington
Chicago, IL. 60614
Notes: Staying Clean By All Means Group Step, Basic Text, Non-Smoking Open

Meeting Times
Sunday - 3:00 PM
Friday - 9:00 PM

Air Recovery Club
3859 West 47Th Street
Chicago, IL. 60632
Notes: Monsters of the Midway Group Step Closed

Meeting Times
Wednesday - 6:00 PM

Alive & Free Group
5 East 102nd Place
Chicago, IL. 60619
Notes: Alive & Free Group Basic Text, Speaker Open

Meeting Times
Wednesday - 7:30 PM

Austin Messiah Lutheran Church
908 North Waller
Chicago, IL. 60651
Notes: Turner Of Your Recovery Group DiscussionParticipation Closed

Meeting Times
Monday - 5:30 PM
Wednesday - 6:00 PM

Avalon Park Commuity Church
8100 S Dante Avenue
Chicago, IL. 60619
Notes: We Work it How & Why Group Speaker Closed

Meeting Times
Tuesday - 10:30 AM

Bobby Wright Center
9 South Kedzie Avenue
Chicago, IL. 60612
Notes: Fresh Start Group Closed

Meeting Times
Wednesday - 6:00 PM

Boys 2 Men
1503 West 68th Street
Chicago, IL. 60636
Notes: On the Road to Recovery Group It Works Study Open

Meeting Times
Wednesday - 6:00 PM

Brass Foundation
51st Calumet
Chicago, IL. 60615
Notes: Up the Rough Side Mtn Group Step, Tradition Open

Meeting Times
Thursday - 7:00 PM

Brass Ring Group
6701 South Elizabeth
Chicago, IL. 60636
Notes: Brass Ring Group Step, Tradition Open

Meeting Times
Friday - 6:00 PM

Bridging The Gap Group
446 East Ontario Street
Chicago, IL. 60611
Notes: Bridging the Gap Group Open

Meeting Times
Monday - 6:00 PM

Broadway United Methodist Church
3344 North Broadway
Chicago, IL. 60657
Notes: Your Home Group Non-Smoking, Candlelight, Step Closed

Meeting Times
Tuesday - 7:00 PM

Carver Mb Church
1112 West 69Th Street
Chicago, IL. 60621
Notes: Natural High Group Step, Speaker Open

Meeting Times
Friday - 6:00 PM

Cathedral Shelter
1668 West Ogden Avenue
Chicago, IL. 60612
Notes: New Way to Live Group Open

Meeting Times
Tuesday - 7:00 PM

Chicago Temple
77 West Washington
Chicago, IL. 60601
Notes: Afternoon Delite Group DiscussionParticipation Closed

Meeting Times
Wednesday - 12:00 PM

Christ Tabernacle Church
854 North Central Avenue
Chicago, IL. 60651
Notes: Came to Believe Group Open

Meeting Times
Monday - 7:00 PM

Christ The Mediator Lutheran Church
3101 South Calumet Avenue
Chicago, IL. 60616
Notes: Bringing it Back Group Questions & Answers Closed

Meeting Times
Friday - 7:00 PM

Church Annex
8201 Stony Island
Chicago, IL. 60617
Notes: Get Free Group Step, Tradition Closed

Meeting Times
Tuesday - 5:30 PM

Church Of The Atonement
5749 North Kenmore Avenue
Chicago, IL. 60660
Notes: One, Two, Three Group Open

Meeting Times
Tuesday - 8:00 PM

Cressy Apartments (Cathedral Shelter)
1668 West Ogden
Chicago, IL. 60612
Notes: Full of Gold Group Step, Tradition, Non-Smoking Open

Meeting Times
Thursday - 6:00 PM

Day Care
1734 E 71 St
Chicago, IL. 60649
Notes: Straight Up Group Topic, Speaker Open

Meeting Times
Wednesday - 7:30 PM

DUI School
4515 North Milwaukee
Chicago, IL. 60630
Notes: Tu i Teraz Group DiscussionParticipation, Format Varies Closed

Meeting Times
Sunday - 8:00 PM

Dvorak Park
1119 West Cullerton
Chicago, IL. 60608
Notes: Grupo La Recuperacion en Pilsen Closed

Meeting Times
Monday - 7:00 PM

Echo
1503 West 68Th Street
Chicago, IL. 60636
Notes: It Works How & Why Group Step, Tradition Open

Meeting Times
Saturday - 4:00 PM

Excellent Way Church
2510 East 79th Street
Chicago, IL. 60649
Notes: Easy Does it Doers Group Format Varies Closed

Meeting Times
Saturday - 1:30 PM

Fellowship Of Friends Group
515 West Polk Street
Chicago, IL. 60607
Notes: Fellowship of Friends Group Open

Meeting Times
Monday - 7:00 PM

Garfield Counseling Center
4132 West Madison
Chicago, IL. 60624
Notes: We Eat Today Group Closed

Meeting Times
Sunday - 10:00 AM

Gets Free Group
8201 South Stoney Island
Chicago, IL. 60645
Notes: Gets Free Group Step, Tradition Open

Meeting Times
Tuesday - 5:30 PM

Good Sheppard Church
5550 South Merrimac Avenue
Chicago, IL. 60638
Notes: Street Survivors Group It Works Study Closed

Meeting Times
Monday - 7:30 PM
Thursday - 7:30 PM

Gospel Way Covenant Church
8152 South Saginaw
Chicago, IL. 60617
Notes: Somewhere to Go Group Topic, DiscussionParticipation Closed

Meeting Times
Friday - 2:00 PM 11:30 PM

Haymarket
943 West Washington Boulevard
Chicago, IL. 60607
Notes: Hip to be Square Group Open

Meeting Times
Thursday - 7:00 PM

Holy Angels Church
607 East Oakwood
Chicago, IL. 60653
Notes: By the Book Group Basic Text Open

Meeting Times
Tuesday - 6:00 PM 8:00 PM

Holy Cross Hospital
6800 South California
Chicago, IL. 60629
Notes: Courage to Change II Group DiscussionParticipation Closed

Meeting Times
Wednesday - 7:00 PM
Saturday - 7:30 PM

Homeless Not Helpless Group
7000 South Aberdeen
Chicago, IL. 60621
Notes: Homeless not Helpless Group Basic Text Open

Meeting Times
Monday - 7:00 PM

Humboldt House Group
1819 North Humboldt Boulevard
Chicago, IL. 60647
Notes: Humboldt House Group Non-Smoking Open

Meeting Times
Wednesday - 7:00 PM

Ida B. Wells Housing Development
631 East 37th
Chicago, IL. 60624
Notes: Project Hope Group Basic Text Open

Meeting Times
Tuesday - 1:30 PM

Inner Voice
2425 West Jackson
Chicago, IL. 60624
Notes: For the Newcomer Group Open

Meeting Times
Monday - 11:00 AM
Thursday - 7:00 PM
Saturday - 11:30 AM 3:00 PM

Inspiration Cafe
5042 North Winthrop Avenue
Chicago, IL. 60640
Notes: Out of the Grip Group Open

Meeting Times
Monday - 7:30 PM
Friday - 9:00 AM

It Works How & Why Group
2559 West 79th Street
Chicago, IL. 60652
Notes: It Works How & Why Group Closed

Meeting Times
Tuesday - 7:00 PM

It Works If You Work It Group
1621 West Walnut Street
Chicago, IL. 60612
Notes: It Works If You Work It Group Open

Meeting Times
Friday - 1:30 PM

Jackson Park Field House
6401 Stoney Island
Chicago, IL. 60649
Notes: Sex & Relationship Group Speaker, Topic Open

Meeting Times
Sunday - 1:00 PM
Monday - 11:00 AM
Friday - 11:00 AM

Jackson Park Hospital
7531 Stony Island
Chicago, IL. 60649
Notes: Staying Clean Group Non-Smoking Closed

Meeting Times
Tuesday - 6:30 PM
Thursday - 7:00 PM

Joyful Noise
7508 S Saginaw Avenue
Chicago, IL. 60649
Notes: Friday Night Live Group Speaker Closed

Meeting Times
Friday - 7:30 PM

Juntos Podemos Group
3035 North California Avenue
Chicago, IL. 60618
Notes: Juntos Podemos Group Open

Meeting Times
Monday - 7:00 PM
Tuesday - 7:00 PM
Wednesday - 7:00 PM
Thursday - 7:00 PM
Friday - 7:00 PM
Saturday - 7:00 PM

Kingdom Resurrection Center
1235-37 West 79th Street
Chicago, IL. 60620
Notes: One Step Program Group Format Varies Open

Meeting Times
Wednesday - 7:00 PM

Lawson YMCA
30 West Chicago Avenue
Chicago, IL. 60610
Notes: Serene Friends Group Closed

Meeting Times
Tuesday - 8:00 PM

Lebanon Lutheran Church
13100 Manistee Avenue
Chicago, IL. 60633
Notes: Hegwisch Straight Talk Group Non-Smoking, Step, Topic Closed

Meeting Times
Wednesday - 8:00 PM

Leclaire Courts Field House
5120 West 44th Street
Chicago, IL. 60638
Notes: Recovery on Cicero Group DiscussionParticipation Closed

Meeting Times
Tuesday - 7:00 PM

Living Just For Today Group
7000 South Aberdeen
Chicago, IL. 60621
Notes: Living Just For Today Group Basic Text Open

Meeting Times
Friday - 8:00 PM

Logan Square Branch Library
3030 West Fullerton Avenue
Chicago, IL. 60647
Notes: Logan Square in a Circle Group Step Open

Meeting Times
Tuesday - 7:00 PM

Loretto Hospital
645 South Central Avenue
Chicago, IL. 60644
Notes: Growing Up All Over Again Group Step, Speaker Closed

Meeting Times
Wednesday - 7:30 PM
Saturday - 7:30 PM

Meeting Place
1641 West Deversey Parkway
Chicago, IL. 60614
Notes: Released from our Chains Group Women Closed

Meeting Times
Saturday - 5:00 PM

Mercy Hospital
2600 South King Drive
Chicago, IL. 60616
Notes: Chosen Ones Group Basic Text Closed

Meeting Times
Tuesday - 7:30 PM

Michael Reese Medical Center
9831 South Western
Chicago, IL. 60643
Notes: Work the Steps & Live Group Closed

Meeting Times
Saturday - 12:00 PM

Midway Fellowship Club
5701 West 63Rd Street
Chicago, IL. 60638
Notes: United We Stand Group Just For Today Study Closed

Meeting Times
Friday - 10:30 PM

Mother To Mother, Inc.
3242 West Jackson
Chicago, IL. 60623
Notes: Give Yourself a Break Group Step Open

Meeting Times
Friday - 6:00 PM

Mount Sinai Church
2841 West Washington
Chicago, IL. 60612
Notes: Clean & Progressive Group Closed

Meeting Times
Monday - 4:30 PM

Mount Sinai Hospital
1500 South Fairfield
Chicago, IL. 60622
Notes: Surrendering Group Non-Smoking Closed

Meeting Times
Tuesday - 6:30 PM
Thursday - 7:00 PM

Mount Vernon B Church
3555 West Huron Street
Chicago, IL. 60624
Notes: Saturday Morning Serenity Group Speaker, Format Varies Open

Meeting Times
Saturday - 9:00 AM

Neri Phillip Cafe
2132 East 72Nd Street
Chicago, IL. 60649
Notes: Sponsorship Two Way Street Group Step Closed

Meeting Times
Saturday - 5:00 PM

New Christian Joy Church
11594 South State Street
Chicago, IL. 60628
Notes: Live the Steps in Roseland Group It Works Study, Step, Tradition, Step Working Guide Study Closed

Meeting Times
Saturday - 5:00 PM

Newtown Alano Club
909 West Belmont
Chicago, IL. 60640
Notes: Gay & Straight Together Group Non-Smoking Closed

Meeting Times
Saturday - 11:00 AM

Northwest Edge Alano Club
3813 North Harlem
Chicago, IL. 60634
Notes: Szansa Group Step Closed

Meeting Times
Thursday - 7:00 PM
Saturday - 4:30 PM 6:15 PM

Our Lady Of Lourdes School
1449 South Keeler Avenue
Chicago, IL. 60623
Notes: Room To Grow Group Open

Meeting Times
Tuesday - 7:00 PM
Thursday - 7:00 PM

Outreach Center
4650 South King Drive
Chicago, IL. 60653
Notes: Friday Group Step, Tradition Open

Meeting Times
Friday - 6:00 PM

Park Manor Church
600 East 73Rd
Chicago, IL. 60619
Notes: Recovery in Park Manor Group Topic, DiscussionParticipation Closed

Meeting Times
Tuesday - 7:00 PM

Passage To Freedom Group
2500 South Prairie
Chicago, IL. 60616
Notes: Passage to Freedom Group Step, Tradition Closed

Meeting Times
Saturday - 9:30 AM

Patience Is A Virtue Group
3847 South Wells
Chicago, IL. 60609
Notes: Patience is a Virtue Group Basic Text Closed

Meeting Times
Thursday - 5:30 PM

Presentation Church
3906 West Lexington
Chicago, IL. 60624
Notes: Searching for Life Group Closed

Meeting Times
Thursday - 7:30 PM

Preston Bradley Center
941 West Lawrence Avenue
Chicago, IL. 60640
Notes: Recovery Starts Here Group Open

Meeting Times
Friday - 2:00 PM

Primary Purpose Group
1847 North Kedzie Avenue
Chicago, IL. 60651
Notes: Primary Purpose Group DiscussionParticipation Closed

Meeting Times
Saturday - 5:00 PM

Providence Church
8401 South Ashland
Chicago, IL. 60620
Notes: No Strings Attached Group Closed

Meeting Times
Thursday - 7:00 PM

Provident Hospital
500 East 51St Street
Chicago, IL. 60615
Notes: HOW Group Non-Smoking, Candlelight, Step, Tradition Closed

Meeting Times
Tuesday - 6:30 PM
Saturday - 10:00 AM

Recovery House
4704 West Irving Park Road
Chicago, IL. 60641
Notes: Never Alone Group Open

Meeting Times
Friday - 6:00 PM

Recovery Plus II Group
5083 West Monroe Street
Chicago, IL. 60644
Notes: Recovery Plus II Group Open

Meeting Times
Thursday - 6:00 PM

Resurrection Church
1050 West School Street
Chicago, IL. 60657
Notes: Night Before Christmas Group Candlelight, Literature Study Open

Meeting Times
Thursday - 8:00 PM

Resurrection Lutheran Church
1050 West School Street
Chicago, IL. 60657
Notes: Our Home Group DiscussionParticipation Open

Meeting Times
Sunday - 6:00 PM

Roseland Hospital
154 West 111Th
Chicago, IL. 60628
Notes: New Adventures Group Basic Text Closed

Meeting Times
Wednesday - 7:00 PM

Rosland Community Church
10235 South State Street
Chicago, IL. 60628
Notes: Joy & Pain Group Step, Tradition, Speaker Open

Meeting Times
Tuesday - 7:00 PM
Thursday - 7:00 PM
Friday - 8:00 PM

Saint Alibes Church
9015 South Harper
Chicago, IL. 60619
Notes: Freedom Group Topic, DiscussionParticipation Open

Meeting Times
Monday - 8:00 PM

Saint Anselm
6042 South Indiana
Chicago, IL. 60637
Notes: Spiritual Pathway Group Basic Text Closed

Meeting Times
Sunday - 5:00 PM

Saint Symphorosa Church
6200 South Austin Avenue
Chicago, IL. 60638
Notes: Straight On Sunday Group Topic Open

Meeting Times
Sunday - 6:00 PM

Saint Thomas Church
8000 South Jeffrey
Chicago, IL. 60617
Notes: Why not Today Group Basic Text Closed

Meeting Times
Thursday - 6:00 PM

Saints Of Humboldt Park
2638 West Division
Chicago, IL. 60622
Notes: Between the Flags Group Step, Speaker Closed

Meeting Times
Monday - 7:30 PM

SASI
2107 South Indiana
Chicago, IL. 60616
Notes: Easy Does it But Do it Group Basic Text, Topic, DiscussionParticipation Closed

Meeting Times
Monday - 6:00 PM

Saturday Night Flight Group
933 West Washington Boulevard
Chicago, IL. 60607
Notes: Saturday Night Flight Group Open

Meeting Times
Saturday - 7:00 PM

Seadac
8640 South Chicago Avenue
Chicago, IL. 60617
Notes: We Want to Live Group Non-Smoking, Step, Speaker Closed

Meeting Times
Monday - 7:00 PM

Sisters Help One Another Group
5017 West North Avenue
Chicago, IL. 60639
Notes: Sisters Help One Another Group Women, DiscussionParticipation Closed

Meeting Times
Monday - 6:00 PM

Stay Alert To Stay Alive Group
3035 North California Avenue
Chicago, IL. 60618
Notes: Stay Alert to Stay Alive Group Open

Meeting Times
Friday - 7:00 PM

Sweet Holy Spirit
103 Morgan
Chicago, IL. 60607
Notes: Wednesday Morning Recovery Group Open

Meeting Times
Wednesday - 10:00 AM

The Forum
7508 South Saginaw
Chicago, IL. 60649
Notes: Recovery Now Group Closed

Meeting Times
Sunday - 6:00 PM
Tuesday - 7:30 PM
Wednesday - 10:00 AM 12:00 PM
Thursday - 10:00 AM
Friday - 11:00 AM 8:00 PM 10:00 PM
Saturday - 11:00 AM

The Winners Group
1409 North Pulaski Road
Chicago, IL. 60651
Notes: United With One Cause Group Candlelight, Basic Text Closed

Meeting Times
Sunday - 10:00 AM
Monday - 11:30 AM
Tuesday - 11:30 AM 7:00 PM
Wednesday - 11:30 AM 6:00 PM
Thursday - 11:30 AM
Friday - 11:30 AM 7:30 PM
Saturday - 11:30 AM

Time 2 Make That Change Group
2100 West Warren Boulevard
Chicago, IL. 60612
Notes: Time 2 Make That Change Group Closed

Meeting Times
Tuesday - 7:30 PM

TPAN
5537 North Broadway Street
Chicago, IL. 60640
Notes: Fools no More Group Speaker Open

Meeting Times
Sunday - 10:30 AM

Truelight Baptist Church
7302 South Maryland
Chicago, IL. 60619
Notes: Recovery After Hours Group Open

Meeting Times
Saturday - 11:59 PM

Union Park Field House
1501 West Randolph
Chicago, IL. 60607
Notes: NA Live Group Closed

Meeting Times
Monday - 6:30 PM

United Baptist Church
4220 West Roosevelt Road
Chicago, IL. 60624
Notes: As The Spirit Moves Group Open

Meeting Times
Monday - 7:30 PM

United Church Of Rogers Park
1545 West Morse
Chicago, IL. 60626
Notes: NA Headquarters Group Basic Text, Speaker Open

Meeting Times
Thursday - 7:30 PM
Saturday - 1:00 PM

Unity Church
1925 West Thome Avenue
Chicago, IL. 60660
Notes: Listen to Learn Group Step, Tradition, Topic Open

Meeting Times
Monday - 7:00 PM

University Of Illinois Hospital
1740 West Taylor Street
Chicago, IL. 60612
Notes: Universal Group Open

Meeting Times
Wednesday - 6:30 PM

Unlock The Door Group
407-09 East 61St
Chicago, IL. 60637
Notes: Unlock the Door Group Closed

Meeting Times
Monday - 6:00 PM
Thursday - 7:30 PM

Weils Temple Of Deliverance
2739 North Madison
Chicago, IL. 60612
Notes: Recovery on Madison Group Open

Meeting Times
Thursday - 10:00 AM

Wellington Avenue United Church Of Christ
615 West Wellington
Chicago, IL. 60657
Notes: Lust for Life Group It Works Study, Step, Tradition Closed

Meeting Times
Wednesday - 8:00 PM

Wylers Childrens Hospital
5815 South Maryland
Chicago, IL. 60637
Notes: First Things First Group Topic, DiscussionParticipation, Speaker Closed

Meeting Times
Sunday - 7:00 PM

Zion Hill Annex
1245 South Ashland
Chicago, IL. 60608
Notes: Hope Group Open

Meeting Times
Saturday - 10:00 AM