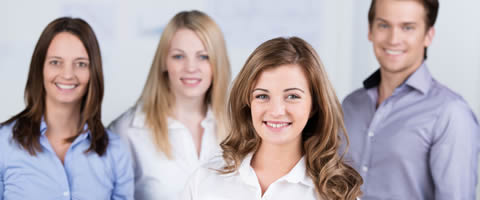 Let us be a resource for you and your family as you navigate the process of deciding on the correct addiction treatment option.
All calls are 100% confidential and completely free of charge.
Drug Treatment Programs Naperville, Illinois
When a person from Naperville, Illinois goes to an Alcohol Rehab for the treatment of their drug addiction, they have the encouragement of individuals who are also trying to recover and have been where they have been regarding chronic drug abuse. Having camaraderie in a Drug and Alcohol Rehab Program from other individuals that have been in the same boat can really help a person to open up by sharing their struggles and begin to work through the underlying issues that have contributed to their addiction problems. The recovering individuals within the Naperville Alcohol Rehab also receive support and guidance from the knowledgeable staff at the center, 24 hours a day. All of these benefits of an Alcohol Rehabilitation Facility in Naperville, IL help to make it possible for the individual to be successful in achieving their plan of long term recovery.
A Naperville Alcohol Rehabilitation Program also makes it possible for an individual from Naperville with a drug or alcohol problem or a history of chronic drug abuse to live, for a period of time, in a drug and alcohol free surrounding; which can serve as a testing ground for experiencing life in a community environment without using drugs or alcohol. An individual that has continually abused drugs and/or alcohol for an extended period of time might not even remember how to relate and communicate effectively with others while being sober. After graduating a comprehensive Drug and Alcohol Rehabilitation Facility, the recovering individual can continue with his/her life in Naperville with the skills and tools to live a confident, prosperous life, free of addiction.
Questions? Need Help?
Call now to speak with an addiction treatment specialist who can help you find the best rehab program that fits your personal situation.
Residential • Detox • Inpatient • Outpatient • Short Term • Long Term • Low cost • Insurance • Executive • Private
---
(866) 576-8179
Alcoholics Anonymous Meetings in Naperville, Illinois
12 & 12
West Suburban Fellowship
710 E Ogden Ave #430
Naperville, Illinois. 60563

Meeting Times
Thursday - 5:00 AM

12 Step Study Group
Community Christian Church
1635 Emerson Ln
Naperville, Illinois. 60540

Meeting Times
Monday - 7:00 AM

Beginners Forum
St Elizabeth Seton Ch
2220 Lisson Rd
Naperville, Illinois. 60565

Meeting Times
Wednesday - 7:00 AM

Big Book
West Suburban Fellowship
710 E Ogden Ave #430
Naperville, Illinois. 60563

Meeting Times
Thursday - 7:00 AM
Friday - 5:00 AM

Brown Baggers
Naperville Women's Club
14 S Washington St
Naperville, Illinois. 60540

Meeting Times
Tuesday - 12:10 PM

Closed Discussion
St Elizabeth Seton Ch
2220 Lisson Rd
Naperville, Illinois. 60565

Meeting Times
Wednesday - 8:00 AM

Do Not Be Discouraged
Corner Stone Ch
1433 N Main St
Naperville, Illinois. 60563

Meeting Times
Thursday - 7:00 AM

Friends Of Bill W.
West Suburban Fellowship
710 E Ogden Ave #430
Naperville, Illinois. 60563

Meeting Times
Friday - 12:00 PM

How & Why
Our Saviour Luth Ch
815 S Washington St
Naperville, Illinois. 60540

Meeting Times
Monday - 7:00 AM
Wednesday - 7:00 AM

How & Why 2
Our Saviour Luth Ch
815 S Washington St
Naperville, Illinois. 60540

Meeting Times
Saturday - 7:30 AM

How & Why 3
Our Saviour Luth Ch
815 S Washington St
Naperville, Illinois. 60540

Meeting Times
Saturday - 9:00 AM

How It Works
West Suburban Fellowship
710 E Ogden Ave #430
Naperville, Illinois. 60563

Meeting Times
Monday - 12:00 PM

Joe & Charlie Discussion
West Suburban Fellowship
710 E Ogden Ave #430
Naperville, Illinois. 60563

Meeting Times
Friday - 7:00 AM

Just For Today
West Suburban Fellowship
710 E Ogden Ave #430
Naperville, Illinois. 60563

Meeting Times
Tuesday - 12:05 PM

Mill Street Blue Book
Comm Nursing & Rehab Ctr.

Naperville, Illinois. 60563

Meeting Times
Sunday - 8:00 AM

Monday Night Mens
Grace Pointe Church
1320 E Chicago Ave
Naperville, Illinois. 60540

Meeting Times
Monday - 7:30 AM

One Step At A Time
West Suburban Fellowship
710 E Ogden Ave #430
Naperville, Illinois. 60563

Meeting Times
Saturday - 12:00 PM

Sat Night Open Spkr
West Suburban Fellowship
710 E Ogden Ave #430
Naperville, Illinois. 60563

Meeting Times
Saturday - 8:00 AM

Sat Open Discussion
West Suburban Fellowship
710 E Ogden Ave #430
Naperville, Illinois. 60563

Meeting Times
Saturday - 5:00 AM

Serenity Now Big Book
Grace Pointe Church
1320 E Chicago Ave
Naperville, Illinois. 60540

Meeting Times
Tuesday - 8:00 AM

Steps
West Suburban Fellowship
710 E Ogden Ave #430
Naperville, Illinois. 60563

Meeting Times
Tuesday - 7:00 AM

Sunday Discussion
West Suburban Fellowship
710 E Ogden Ave #430
Naperville, Illinois. 60563

Meeting Times
Sunday - 7:00 AM

Sunday Evening Discussion
West Suburban Fellowship
710 E Ogden Ave #430
Naperville, Illinois. 60563

Meeting Times
Sunday - 8:00 AM

The Point Is
Grace Pointe Church
1320 E Chicago Ave
Naperville, Illinois. 60540

Meeting Times
Thursday - 7:30 AM

Thought For The Day #1
West Suburban Fellowship
710 E Ogden Ave #430
Naperville, Illinois. 60563

Meeting Times
Monday - 7:00 AM

Thought For The Day #3
West Suburban Fellowship
710 E Ogden Ave #430
Naperville, Illinois. 60563

Meeting Times
Wednesday - 7:00 AM

Thought For The Day #5
West Suburban Fellowship
710 E Ogden Ave #430
Naperville, Illinois. 60563

Meeting Times
Friday - 7:00 AM

Thursday Grapevine
West Suburban Fellowship
710 E Ogden Ave #430
Naperville, Illinois. 60563

Meeting Times
Thursday - 12:05 PM

Thursday Night Step
West Suburban Fellowship
710 E Ogden Ave #430
Naperville, Illinois. 60563

Meeting Times
Thursday - 7:00 AM

Wednesday Am
Dupage Unitarian Ch
Old Naperville Rd
Naperville, Illinois. 60563

Meeting Times
Wednesday - 7:30 AM

Wmns Hope For Today
Dupage Unitarian Ch
Old Naperville Rd
Naperville, Illinois. 60563

Meeting Times
Saturday - 8:00 AM

Young People
West Suburban Fellowship
710 E Ogden Ave #430
Naperville, Illinois. 60563

Meeting Times
Thursday - 8:30 AM

Al-Anon Family Support Group Meetings in Naperville, Illinois
Joy In Living AFG
25 E Benton St.
Naperville, Illinois.

Meeting Times
Friday - 8:00 PM

Monday Nite AFG
25 E Benton Street
Naperville, Illinois.

Meeting Times
Monday - 7:30 PM

Paths To Recovery Step Study AFG
852 S West Street
Naperville, Illinois.

Meeting Times
Wednesday - 7:15 PM

Saturday Serenity AFG
1551 Hobson Road
Naperville, Illinois.

Meeting Times
Saturday - 9:00 AM

Thursday Night Good Shepherd Alateen
1310 Shepherd Dr
Naperville, Illinois.

Meeting Times
Thursday - 7:00 PM

Thursday Night Serenity AFG
1310 Shepherd Dr
Naperville, Illinois.

Meeting Times
Thursday - 7:00 PM

Togetherness Al-Anon FG
1450 Green Trails Dr
Naperville, Illinois.

Meeting Times
Tuesday - 12:30 PM

Tool Box AFG
1551 E Hobson Rd
Naperville, Illinois.

Meeting Times
Tuesday - 12:00 PM

Tuesday Night AFG
300 E Gartner
Naperville, Illinois.

Meeting Times
Tuesday - 7:30 PM

Narcotics Anonymous Meetings in Naperville, Illinois
Off & Running Group
852 South West Street
Naperville, IL. 60540
Notes: Off & Running Group Open

Meeting Times
Sunday - 7:00 PM

Sunday Night Hope Group
852 South West Street
Naperville, IL. 60540
Notes: Sunday Night Hope Group Open

Meeting Times
Sunday - 7:00 PM