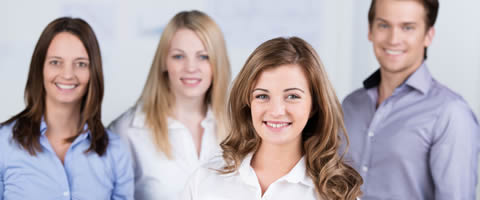 Let us be a resource for you and your family as you navigate the process of deciding on the correct addiction treatment option.
All calls are 100% confidential and completely free of charge.
Drug Rehab Centers Palatine, Illinois
Substance Abuse Programs in Palatine, IL provide a safe and quiet environment for taking care of your addiction. At a Drug and Alcohol Rehab Program in Palatine, a person that is struggling with a drug addiction can become educated about their current condition and begin to learn how to live a sober lifestyle. In Palatine, IL, each Drug and Alcohol Rehab Facility can be a little different, but all of them have similar goals; they want to help you establish life long sobriety.
After the withdrawal and detoxification have been completed, the person can continue with all of the other parts of the Drug Rehab Program, which can include individual and group counseling and relapse prevention skills. One of the primary benefits of long term residential treatment in Palatine, is that it allows the individual to focus on recovery without any distractions. The length of stay at a Drug and Alcohol Rehabilitation Program can vary anywhere from six weeks to six months, or sometimes longer if the program is addressing a long term drug addiction where relapses have taken place.
Questions? Need Help?
Call now to speak with an addiction treatment specialist who can help you find the best rehab program that fits your personal situation.
Residential • Detox • Inpatient • Outpatient • Short Term • Long Term • Low cost • Insurance • Executive • Private
---
(866) 576-8179
Alcoholics Anonymous Meetings in Palatine, Illinois
8:08 Gay & Lesbian
St Paul United Church
144 E Palatine Rd
Palatine, Illinois. 60067

Meeting Times
Friday - 8:08 AM

8:30 Open Speaker
Nw Suburban Fellowship
909 E Wilmette Ave
Palatine, Illinois. 60067

Meeting Times
Saturday - 8:30 AM

Claras Village

Palatine, Illinois. 60074

Meeting Times
Monday - 11:30 AM

Closed
Nw Suburban Fellowship
909 E Wilmette Ave
Palatine, Illinois. 60067

Meeting Times
Monday - 5:00 AM
Tuesday - 5:00 AM
Wednesday - 5:00 AM
Thursday - 5:00 AM
Friday - 5:00 AM
Saturday - 5:00 AM

Closed 2
Nw Suburban Fellowship
909 E Wilmette Ave
Palatine, Illinois. 60067

Meeting Times
Sunday - 6:30 AM
Monday - 6:30 AM
Tuesday - 6:30 AM
Wednesday - 6:30 AM
Thursday - 6:30 AM
Friday - 6:30 AM
Saturday - 6:30 AM

Closed 3
Nw Suburban Fellowship
909 E Wilmette Ave
Palatine, Illinois. 60067

Meeting Times
Sunday - 8:00 AM
Monday - 8:00 AM
Tuesday - 8:00 AM
Wednesday - 8:00 AM
Thursday - 8:00 AM
Friday - 8:00 AM

Closed 4
Nw Suburban Fellowship
909 E Wilmette Ave
Palatine, Illinois. 60067

Meeting Times
Sunday - 10:00 AM
Monday - 10:00 AM
Tuesday - 10:00 AM
Wednesday - 10:00 AM
Friday - 10:00 AM
Saturday - 10:00 AM

Closed 5
Nw Suburban Fellowship
909 E Wilmette Ave
Palatine, Illinois. 60067

Meeting Times
Monday - 12:30 PM
Tuesday - 12:30 PM
Wednesday - 12:30 PM
Thursday - 12:30 PM
Friday - 12:30 PM
Saturday - 12:30 PM

Closed 6
Nw Suburban Fellowship
909 E Wilmette Ave
Palatine, Illinois. 60067

Meeting Times
Wednesday - 5:30 AM

Closed 7
Nw Suburban Fellowship
909 E Wilmette Ave
Palatine, Illinois. 60067

Meeting Times
Sunday - 7:00 AM
Thursday - 7:00 AM

Gratitude All Year
St Paul United Church
144 E Palatine Rd
Palatine, Illinois. 60067

Meeting Times
Tuesday - 8:00 AM

Id Group
Clara's Village

Palatine, Illinois. 60074

Meeting Times
Tuesday - 7:30 AM

Me,you,we Grp
Nw Suburban Fellowship
909 E Wilmette Ave
Palatine, Illinois. 60067

Meeting Times
Tuesday - 7:00 AM

Mens Spiritual Big Book
Nw Suburban Fellowship
909 E Wilmette Ave
Palatine, Illinois. 60067

Meeting Times
Monday - 7:00 AM

Open
Nw Suburban Fellowship
909 E Wilmette Ave
Palatine, Illinois. 60067

Meeting Times
Sunday - 10:00 AM
Monday - 10:00 AM

Open Discussion
Nw Suburban Fellowship
909 E Wilmette Ave
Palatine, Illinois. 60067

Meeting Times
Sunday - 1:00 AM

Saturday Mens 12 Step
Clara's Village

Palatine, Illinois. 60074

Meeting Times
Saturday - 9:00 AM

Sober & Smoke Free
Pres Ch Of Palatine
800 Palatine Rd
Palatine, Illinois. 60067

Meeting Times
Friday - 10:00 AM

Sober & Smoke Free Ii
Pres Ch Of Palatine
800 Palatine Rd
Palatine, Illinois. 60067

Meeting Times
Monday - 10:00 AM

Sunday Afternoon
Nw Suburban Fellowship
909 E Wilmette Ave
Palatine, Illinois. 60067

Meeting Times
Sunday - 5:00 AM

The Is It Really 5am Meeting
Nw Suburban Fellowship
909 E Wilmette Ave
Palatine, Illinois. 60067

Meeting Times
Monday - 5:00 AM
Tuesday - 5:00 AM
Wednesday - 5:00 AM
Thursday - 5:00 AM
Friday - 5:00 AM

The Sunshine Group
Clara's Village

Palatine, Illinois. 60074

Meeting Times
Saturday - 8:00 AM

Women
Nw Suburban Fellowship
909 E Wilmette Ave
Palatine, Illinois. 60067

Meeting Times
Thursday - 10:00 AM

Womens 12x12
Nw Suburban Fellowship
909 E Wilmette Ave
Palatine, Illinois. 60067

Meeting Times
Wednesday - 6:30 AM

Womens Friday Candelight
Countryside Ch Unitarian Universalist
1025 N Smith St
Palatine, Illinois. 60067

Meeting Times
Monday - 7:30 AM
Friday - 7:30 AM

Al-Anon Family Support Group Meetings in Palatine, Illinois
How Al-Anon Works AFG
3839 W Frontage Rd
Palatine, Illinois.

Meeting Times
Friday - 8:15 PM

Monday Morning Washday AFG
144 East Palatine Road
Palatine, Illinois.

Meeting Times
Monday - 9:30 AM

Sunday Serenity Seekers AFG
630 S Quentin Rd
Palatine, Illinois.

Meeting Times
Sunday - 6:30 PM

Sunrise Al-Anon
1190 Hicks Rd
Palatine, Illinois.

Meeting Times
Wednesday - 7:30 AM

There Is A Solution AFG
1200 Algonquin Rd
Palatine, Illinois.

Meeting Times
Thursday - 8:00 PM