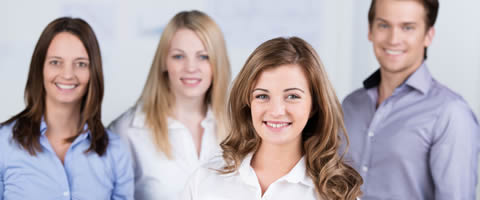 Let us be a resource for you and your family as you navigate the process of deciding on the correct addiction treatment option.
All calls are 100% confidential and completely free of charge.
Drug and Alcohol Treatment Programs Springfield, Illinois
When a person from Springfield, Illinois goes to an Alcohol Rehab Program for help with their substance abuse problem, they will be able to have access to the encouragement of individuals who are also trying to recover and have also struggled in relation to chronic drug and alcohol addiction. Having support in an Alcohol Treatment Facility from other people in the same situation can really help a person to feel comfortable enough to open up and start to address the underlying issues that are the driving force behind their addiction. The clients in the Springfield Drug Rehab Facility also have access to the support from the knowledgeable staff at the center, 24 hours a day. All of these benefits of a Drug Rehab Facility in Springfield, IL help to make it possible for the recovering individual effectively follow through with their goal of long term recovery.
A Springfield Drug and Alcohol Treatment Facility also enables a person from Springfield with a drug problem or a history of chronic drug abuse to live, for a period of time, in a substance free facility; this can serve as a training platform for experiencing life in a community environment completely abstinent of all drug or alcohol use. An addicted person that has continually abused drugs and/or alcohol for a long period of time might not even remember how to relate to other people without being under the influence. After finishing all the steps of a quality Drug and Alcohol Rehabilitation Program, the person can return to his/her life in Springfield with the skills and tools to live a confident, productive life, free of addiction.
Questions? Need Help?
Call now to speak with an addiction treatment specialist who can help you find the best rehab program that fits your personal situation.
Residential • Detox • Inpatient • Outpatient • Short Term • Long Term • Low cost • Insurance • Executive • Private
---
(866) 576-8179
Alcoholics Anonymous Meetings in Springfield, Illinois
449 Group: So Be It
Discovery
313 W Cook
Springfield, Illinois. 62704

Meeting Times
Saturday - 8:00 AM

As Bill Sees It
Alano
516 Bryn Mawr
Springfield, Illinois. 62703

Meeting Times
Monday - 6:00 AM
Wednesday - 7:00 PM

As Bill Sees It "eatin Meetin"
Alano
516 Bryn Mawr
Springfield, Illinois. 62703

Meeting Times
Thursday - 10:30 PM

Back To Basics
Easy Does It Club
514 N Walnut
Springfield, Illinois. 62702

Meeting Times
Wednesday - 8:00 PM

Beginner Meeting: New
Alano
516 Bryn Mawr
Springfield, Illinois. 62703

Meeting Times
Monday - 7:30 PM

Beginners Meeting: Discussion
Alano
516 Bryn Mawr
Springfield, Illinois. 62703

Meeting Times
Saturday - 7:00 PM

Character Defects Group
Easy Does It Club
514 N Walnut
Springfield, Illinois. 62702

Meeting Times
Tuesday - 8:00 PM

Daily Reflections
Alano
516 Bryn Mawr
Springfield, Illinois. 62703

Meeting Times
Monday - 5:15 PM
Tuesday - 5:15 PM
Wednesday - 5:15 PM
Saturday - 10:30 AM

Discussion
Easy Does It Club
514 N Walnut
Springfield, Illinois. 62702

Meeting Times
Sunday - 5:15 PM
Tuesday - 5:15 PM
Thursday - 5:15 PM

Discussion 2
Easy Does It Club
514 N Walnut
Springfield, Illinois. 62702

Meeting Times
Wednesday - 12:00 PM

Discussion 3
Easy Does It Club
514 N Walnut
Springfield, Illinois. 62702

Meeting Times
Thursday - 8:00 PM

Eye Opener Group: Discussion
Discovery
313 W Cook
Springfield, Illinois. 62704

Meeting Times
Monday - 7:00 AM
Tuesday - 7:00 AM
Wednesday - 7:00 AM
Thursday - 7:00 AM
Friday - 7:00 AM
Saturday - 7:00 AM

Friendship
Easy Does It Club
514 N Walnut
Springfield, Illinois. 62702

Meeting Times
Friday - 12:00 PM

Grapevine
Easy Does It Club
514 N Walnut
Springfield, Illinois. 62702

Meeting Times
Monday - 5:15 PM
Thursday - 1:00 PM

Just For Today (women)
Discovery
313 W. Cook
Springfield, Illinois. 62704

Meeting Times
Sunday - 10:00 AM

Keyword
Easy Does It Club
514 N Walnut
Springfield, Illinois. 62702

Meeting Times
Saturday - 10:00 AM

Living Sober: Candlelight Meeting
Alano
516 Bryn Mawr
Springfield, Illinois. 62703

Meeting Times
Saturday - 10:30 PM

Midweek
Easy Does It Club
514 N Walnut
Springfield, Illinois. 62702

Meeting Times
Wednesday - 5:15 PM

New Beginnings
Easy Does It Club
514 N Walnut
Springfield, Illinois. 62702

Meeting Times
Monday - 8:00 PM

Noon Group
Discovery
313 W Cook
Springfield, Illinois. 62704

Meeting Times
Saturday - 12:00 PM

Noon Group: Discussion
Discovery
313 W Cook
Springfield, Illinois. 62704

Meeting Times
Monday - 12:00 PM
Friday - 12:00 PM

Noon Lunch Bunch
Discovery
313 W Cook
Springfield, Illinois. 62704

Meeting Times
Wednesday - 12:00 PM

Open Discussion
Alano
516 Bryn Mawr
Springfield, Illinois. 62703

Meeting Times
Saturday - 5:15 PM

Open Speaker Meeting
Alano
516 Bryn Mawr
Springfield, Illinois. 62703

Meeting Times
Friday - 8:00 PM

Paradise Meeting: As Bill Sees It
Alano
516 Bryn Mawr
Springfield, Illinois. 62703

Meeting Times
Wednesday - 6:00 AM

Paradise Meeting: Daily Reflections
Alano
516 Bryn Mawr
Springfield, Illinois. 62703

Meeting Times
Friday - 6:00 AM

Rush Hour Group
Discovery
313 W Cook
Springfield, Illinois. 62704

Meeting Times
Wednesday - 5:15 PM

Rush Hour Group: As Bill Sees It
Discovery
313 W Cook
Springfield, Illinois. 62704

Meeting Times
Tuesday - 5:15 PM

Rush Hour Group: Character Defects
Discovery
313 W Cook
Springfield, Illinois. 62704

Meeting Times
Saturday - 5:15 PM

Rush Hour Group: Grapevine
Discovery
313 W Cook
Springfield, Illinois. 62704

Meeting Times
Friday - 5:15 PM

Saturday Morning Irregulars
Easy Does It Club
514 N Walnut
Springfield, Illinois. 62702

Meeting Times
Saturday - 8:00 AM

Solutions
Alano
516 Bryn Mawr
Springfield, Illinois. 62703

Meeting Times
Thursday - 7:00 PM

Sunshine Group
Easy Does It Club
514 N Walnut
Springfield, Illinois. 62702

Meeting Times
Sunday - 8:00 PM

Top Of The Morning Group
Easy Does It Club
514 N Walnut
Springfield, Illinois. 62702

Meeting Times
Monday - 6:30 AM
Tuesday - 6:30 AM
Wednesday - 6:30 AM
Thursday - 6:30 AM
Friday - 6:30 AM

Wizards Wonders
Second Timothy Church
1122 E Pine
Springfield, Illinois. 62703

Meeting Times
Tuesday - 8:00 PM
Thursday - 8:00 PM

Youre Never Too Late
Discovery
313 W Cook
Springfield, Illinois. 62704

Meeting Times
Monday - 8:30 PM

Al-Anon Family Support Group Meetings in Springfield, Illinois
Came To Believe
313 West Cook St.
Springfield, Illinois.

Meeting Times
Tuesday - 5:15 PM

H-O-W Al-Anon
800 E Carpenter
Springfield, Illinois.

Meeting Times
Monday - 7:00 PM

Happiness Is Al-Anon
815 S 2nd St
Springfield, Illinois.

Meeting Times
Wednesday - 12:00 PM

Keep It Simple AFG
815 S 2nd St
Springfield, Illinois.

Meeting Times
Friday - 12:00 PM

Wednesday Night Butterfly Al-Anon
800 E. Carpenter St.
Springfield, Illinois.

Meeting Times
Wednesday - 7:00 PM

Narcotics Anonymous Meetings in Springfield, Illinois
Coffee Shop
1322 South 11th Street
Springfield, IL. 62703
Notes: Unity is the Key Group Non-Smoking Open

Meeting Times
Monday - 12:00 PM
Tuesday - 12:00 PM
Wednesday - 12:00 PM
Thursday - 12:00 PM
Friday - 12:00 PM 9:00 PM

Gateway Foundation
2200 Lake Victoria
Springfield, IL. 62703
Notes: Keep It Simple Group Non-Smoking, Just For Today Study Open

Meeting Times
Saturday - 10:00 AM

Springfield Recovery Way
623 North Grand Avenue East
Springfield, IL. 62702
Notes: Cappuccino Group Non-Smoking, DiscussionParticipation Closed

Meeting Times
Sunday - 6:00 PM
Monday - 7:00 PM
Tuesday - 8:30 PM
Wednesday - 7:00 PM
Thursday - 8:30 PM
Friday - 7:00 PM